Ho'olei Luxury Villa Oceanview Wailea Beach Resort
Maui Villa 3 Bedroom 3.5 Bath Sleeps 6 - 8
Panoramic Ocean Views King Master Suites
Luxury Oceanview (253) 208-4124
Ho'olei Luxury Villa 4 Rent
Wailea Beach Maui
(253) 208-4124
Click here to ~
~ Contact Us ~ Rates ~ Amenities ~

~ YouTube Video ~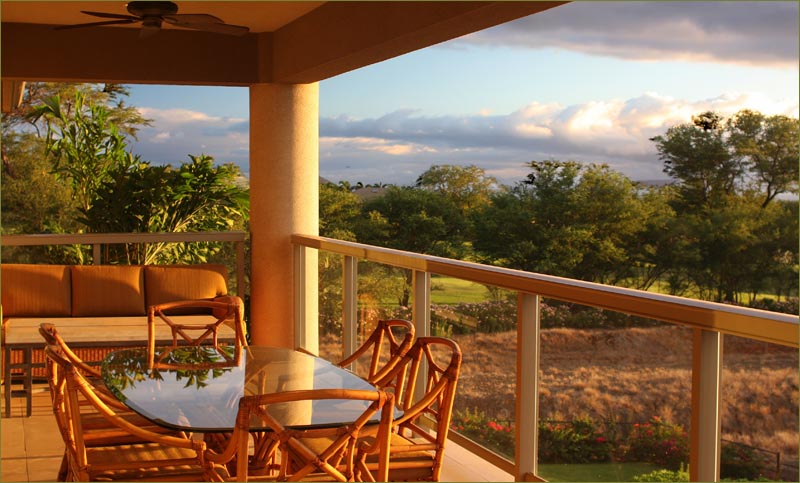 Sunset on the Lanai
Ho'olei Maui Luxury Vacation Rental
(253) 208-4124 Panoramic Ocean View Vacation Rental
Endless ocean views all the way to
Kahoolawe and out across the Pacific!
3 Bedroom 3.5 Bath
Sleeps 6 to 8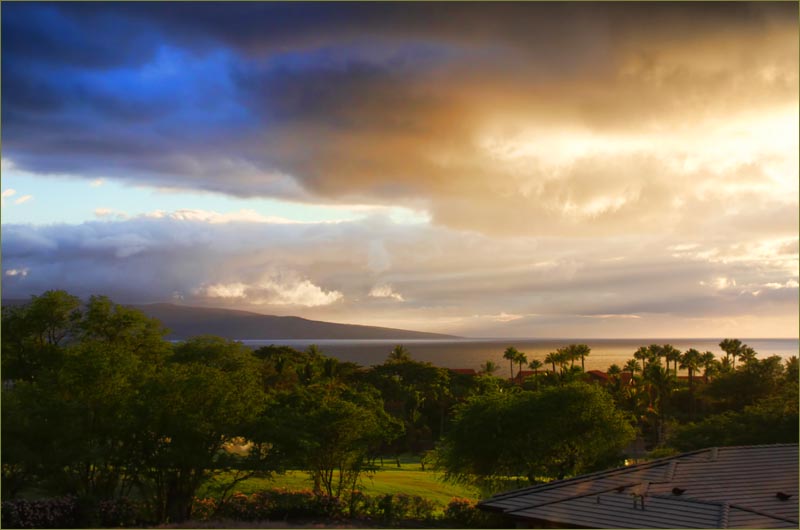 5/5 - Perfect in all ways. Best appointed home we have rented, from kitchen to bedrooms to beach gear. Lots of room for 3 couples with good spaces for each of them, and comfortable and spacious common areas. Pictures on the listing actually do not do it justice. Earl K.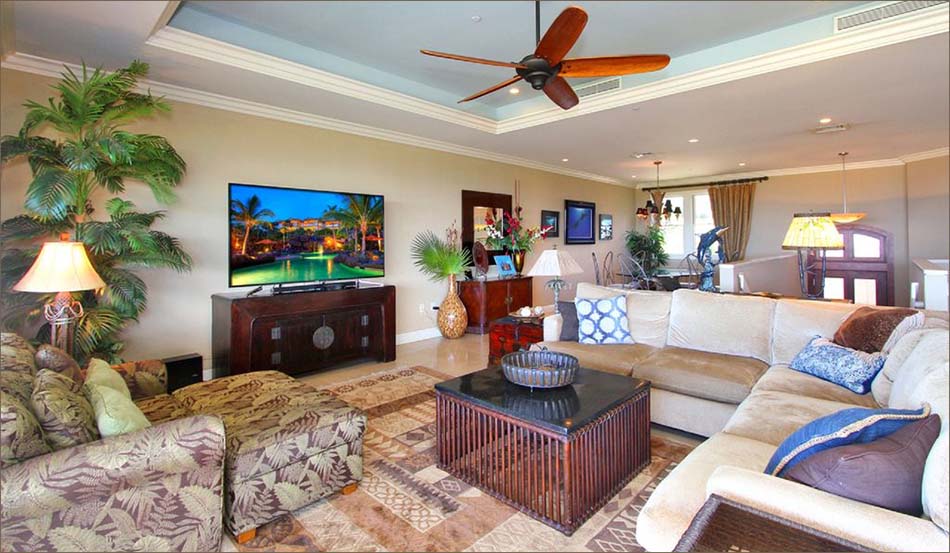 Ho'olei Villa at Wailea Beach

Sophisticatedly tropical yet orientally inspired interiors, each room like a chapter in a beautiful vacation book.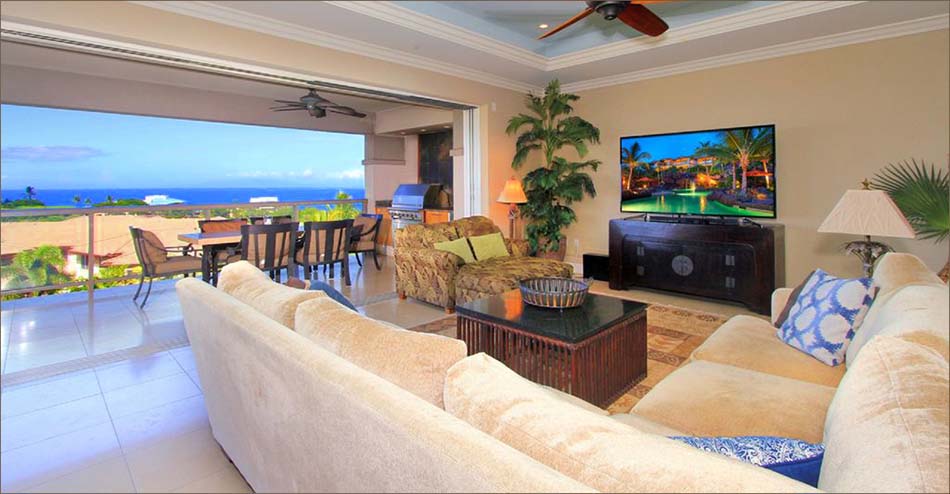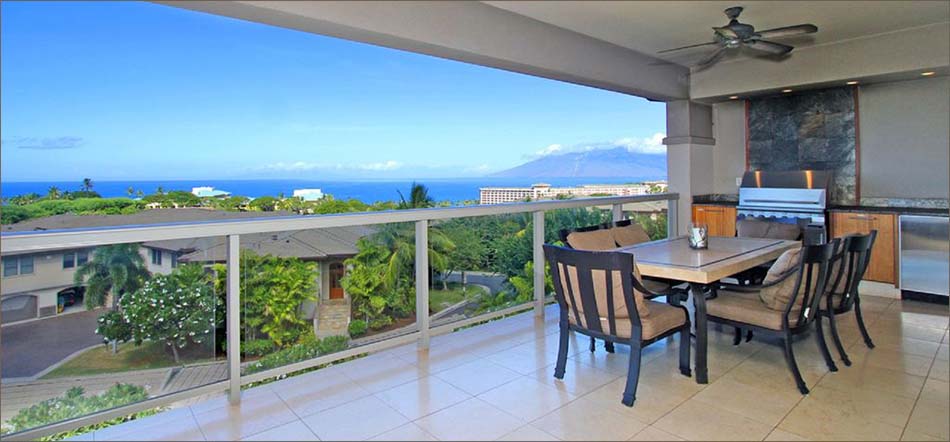 The perfect location for sunset entertaining, our Wolf 36" barbeque grill, expansive ocean vistas to the west, accompanied by comfortable dining furniture, enjoy.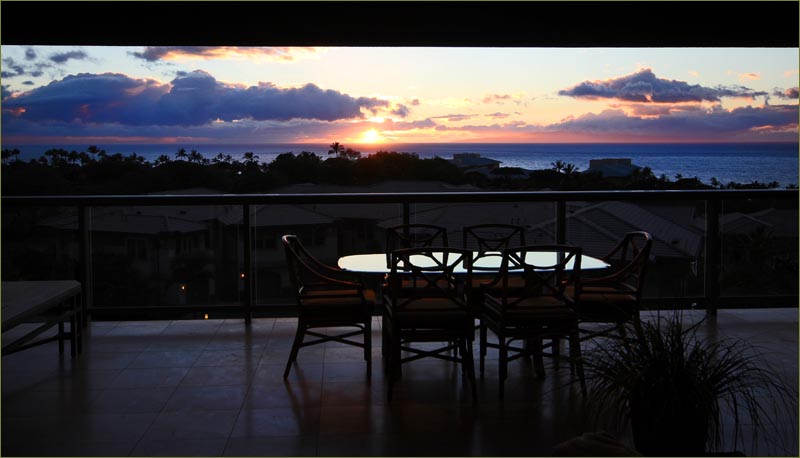 5/5 - This property was perfect! Great location, spectacular views, very well maintained and clean, comfy beds, beach gear, wonderful pool area and more. It really was the total package. Hope with The Wailea Company was absolutely wonderful. Great communication and very accommodating. This was by far the best place we have ever stayed and we look forward to our next trip. It was incredible! Rhonda C.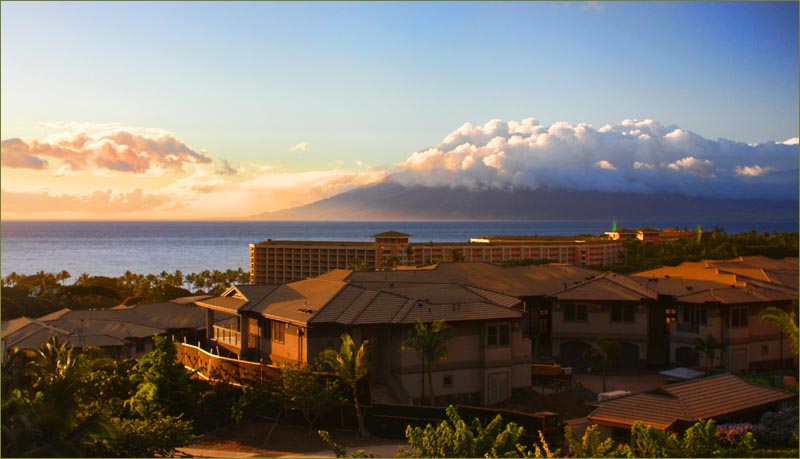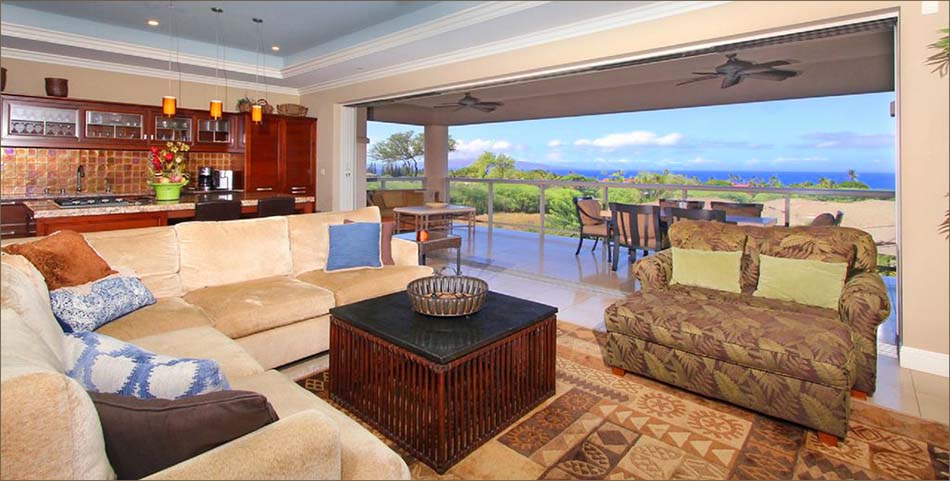 Executive entertaining with the discriminating light touch of contemporary tropical, all edged in unsurpassed quality.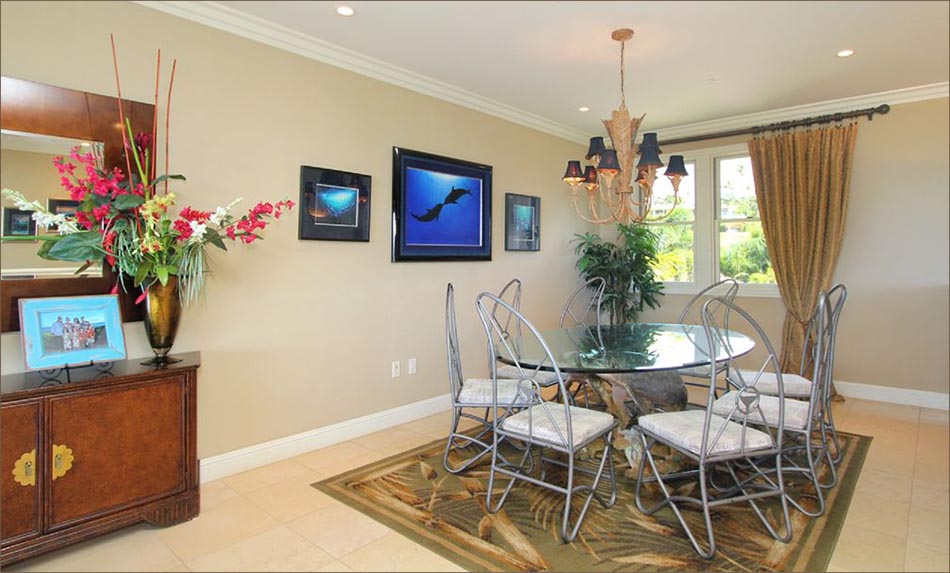 5/5 - This condo was absolutely beautiful! The property managers and the owners were very responsive and helpful. The condo was well stocked for all our needs. We all enjoyed the beach chairs, sand toys available for us. The pool was a short walk and was amazing! Never crowded, we always found lounge chairs and shaded areas. The kids loved to go night swimming, almost every night.
We had the best family vacation here and highly recommend staying here! Kirsten B.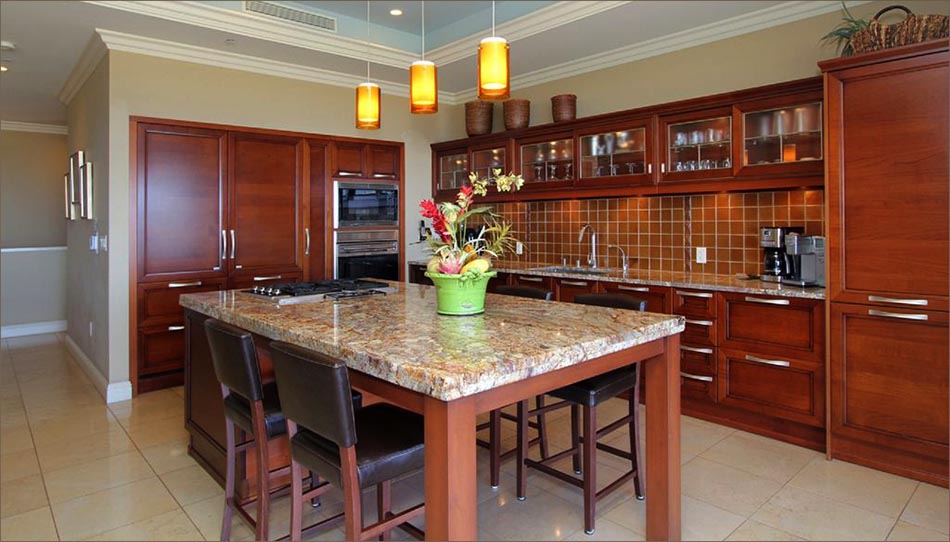 Our masterpiece gourmet kitchen... custom Italian cabinetry, granite counter tops with an island that welcomes seating for 6, two standing at attention SubZero refrigerators, chorused with Wolf, Thermador and Bosch top of the line appliances.. finely tuned gourmet kitchen design for a casual breakfast or a fabulous feast.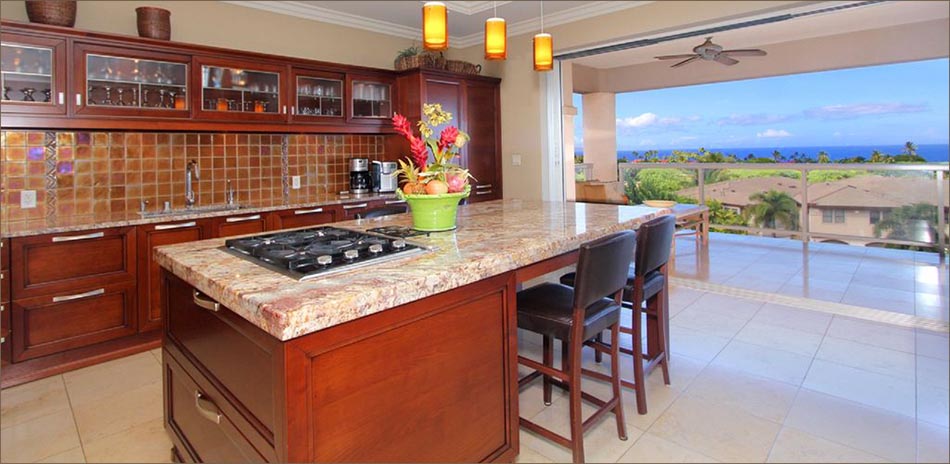 Custom stone floors and steps to covered lanai dining, our gourmet kitchen is a vacation destination.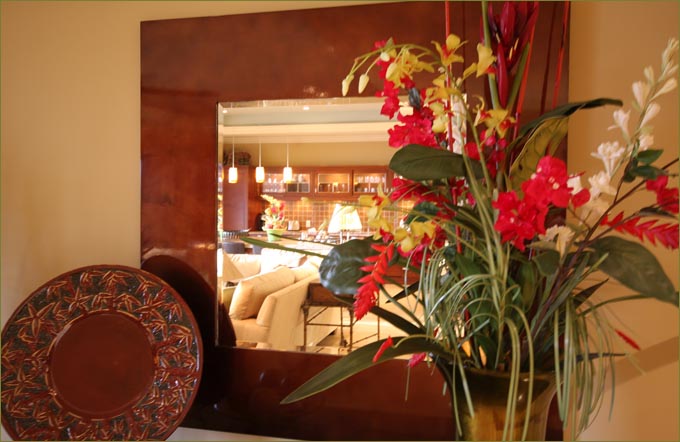 5/5 - Our second time staying at this condo because we loved it so much. Really clean and roomy, with a wonderful view from the lanai. Very well appointed with a well equipped large kitchen and great bbq grill outside (with all the tools)! The owner has even thoughtfully provided all the gear a vacationing family might need to enjoy a day at the beach. The complex also has their own pool...really nice. We never had a problem finding lounge chairs, even during the busiest week of the year. Malcolm W.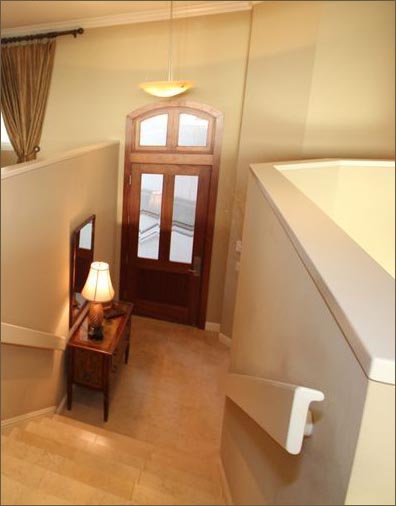 Unique to Ho'olei luxury Villas is a private elevator.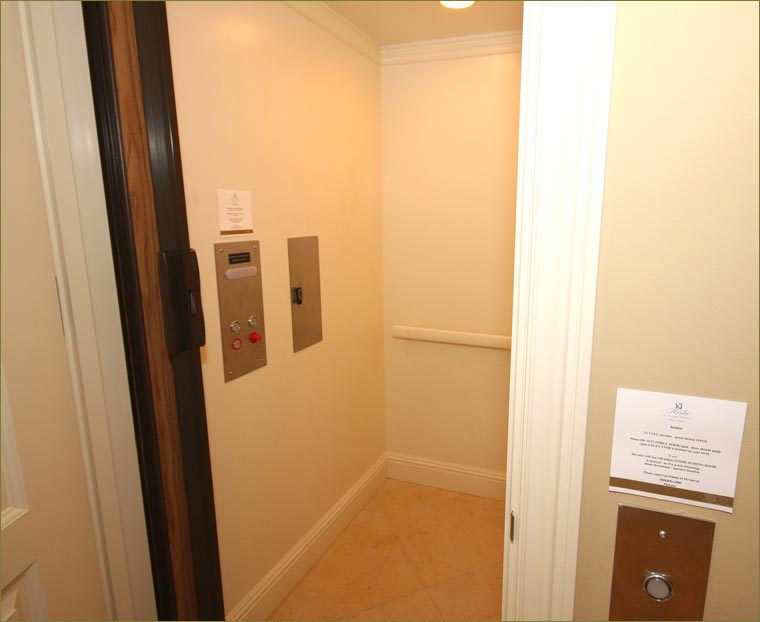 Ho'olei Luxury Villa Deluxe Plumeria Ocean View 3 Bedroom, 3.5 Bath Sleeps 6 - 8
Generous Great Room w/Vaulted Ceilings Open to Spacious Covered Lanai and Spectacular Sunset Ocean Views
Private Interior Elevator
Walker Zanger Stone Floors and Fabrica Opus Carpeting
Central Air-Conditioning System
Fully Equipped Gourmet Kitchen

Custom Italian Cabinetry by Studio Snaidero, Walker Zanger Granite Countertops
Sub-Zero Refrigerators, two 27" Refrigerators w/Freezer Drawers and Icemaker
Wolf 30" Gas Cook-Top
Wolf 30" Built-in Oven and Microwave
Thermador 30" Cook on Vent Downdraft w/15 Rise
Bosch 6 Program Fully Integrated Dishwasher
Kitchen Island w/Seating for 5 or 6

Lanai BBQ area with Wolf 36" Grill, Sub Zero undercounter refrigerator and custom cabinetry Master Bedroom Suite

Spacious master bedroom opens to large covered lanai
California King Sized Bed
Mini-bar with Sub Zero under-counter Refrigerator and Studio Snaidero cabinetry
Large walk-in closet with safe
Dual vanities with custom Italian cabinetry by Studio Snaidero
Deep soaking tub and separate shower
Private Lavatory

Guest Suites 2 & 3, Both w/King Sized Beds

En Suite Bathrooms w/Custom Italian Cabinetry by Studio Snaidero
Generous Closet Space
Second Bedroom Opens to Large Covered Lanai
Spacious Third Bedroom on Upper Floor

Laundry Room with Bosch Washer, Bosch Dryer and Stainless Steel Utility Sink
Attached Single Car Garage w/Ample Storage Space
Private Covered Carport and Plenty of Guest Parking
Entry Courtyard, w/Lush Landscaping
Ho'olei Wailea Beach Resort Amenities
Tropical Hawaiian Landscaping and Extensive Water Features
State-of-the-art Fitness Facility w/Cardiovascular and Weight Training Equipment, Men's and Women's Saunas, Locker Rooms and Showers
Lush Tropical Pool w/Sandy Beach Entry, Dramatic 19 Foot Waterfall and Swim-in Grotto
Two Whirlpool Spas
Children's Pool w/Sandy Beach Entry
Poolside Massage
Outdoor Barbeque Areas, Kitchen and Covered Pavilion for Pool-Side Entertaining
On Site Property Management & Reception Services, Concierge and Childcare Arrangements
Golf Privileges with GolfBC's Wailea Gold, Wailea Emerald and Wailea Blue Courses
Gated, Electronically Controlled Entry and 24-Hour on Site Security
No Smoking - No Pets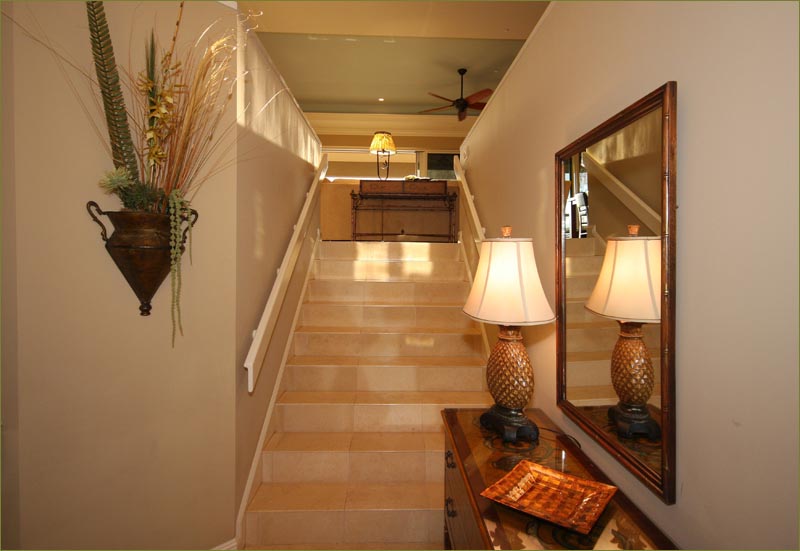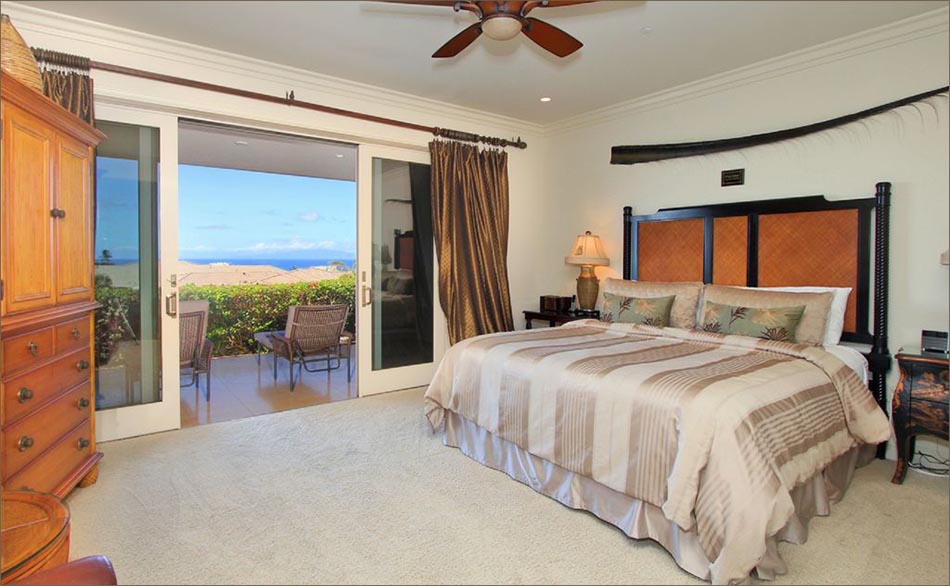 Sensually charming, our California king size master suite, just steps to a private lanai.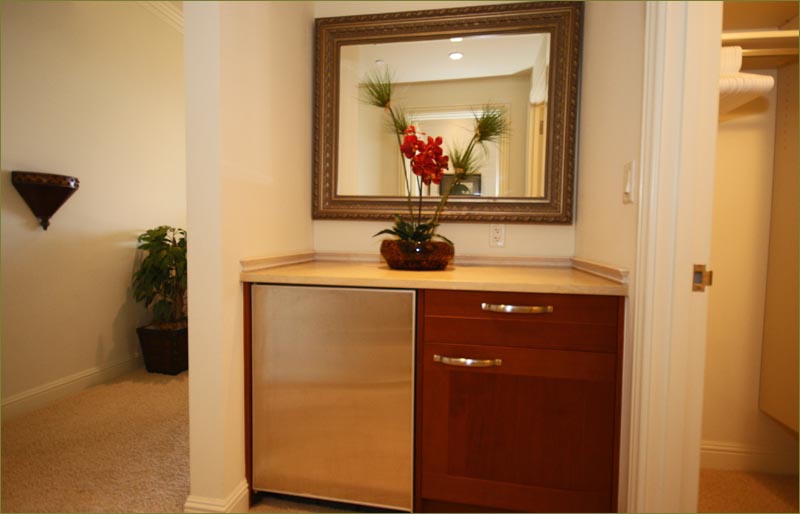 Indulgences of the king size master suite, SubZero refrigerator in the custom cabinetry, guest service mini bar.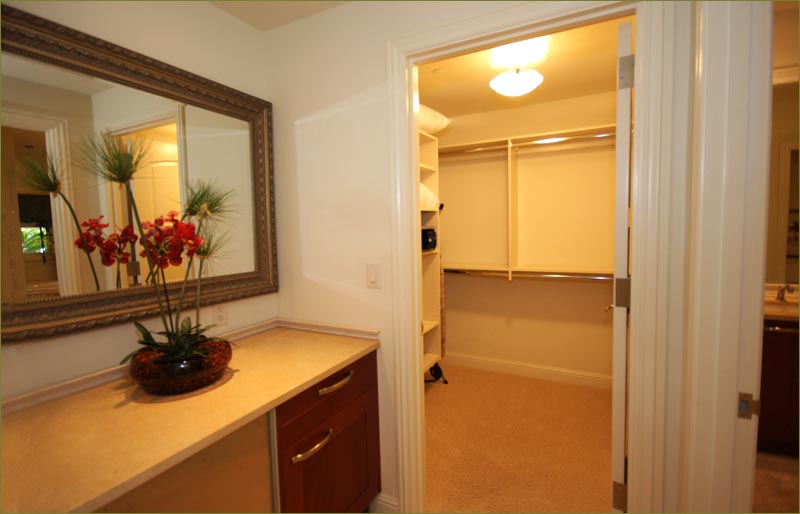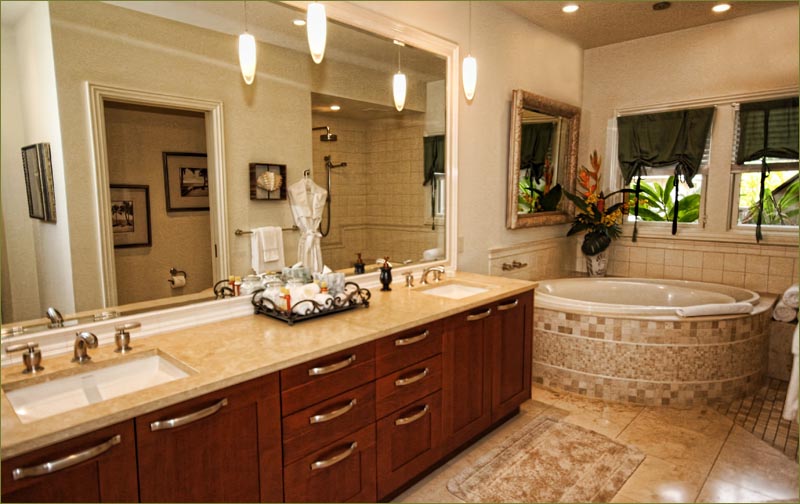 Oversized closet... deluxe soaking tub, separate and spacious shower, granite counters, quality tile, dual vanities, luxuriously appointed master bathroom.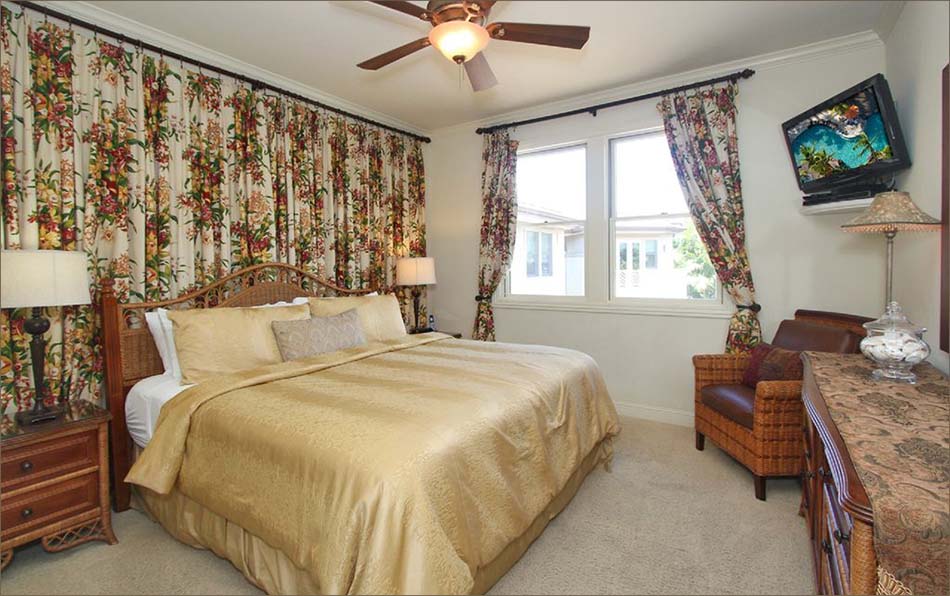 Silkenly superb, tasteful, calm, private and finely dressed king size guest suite with private lanai and ocean views.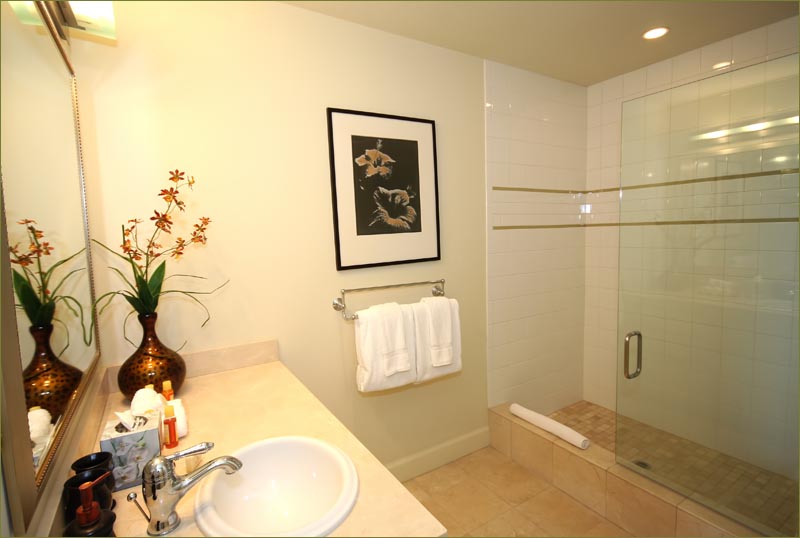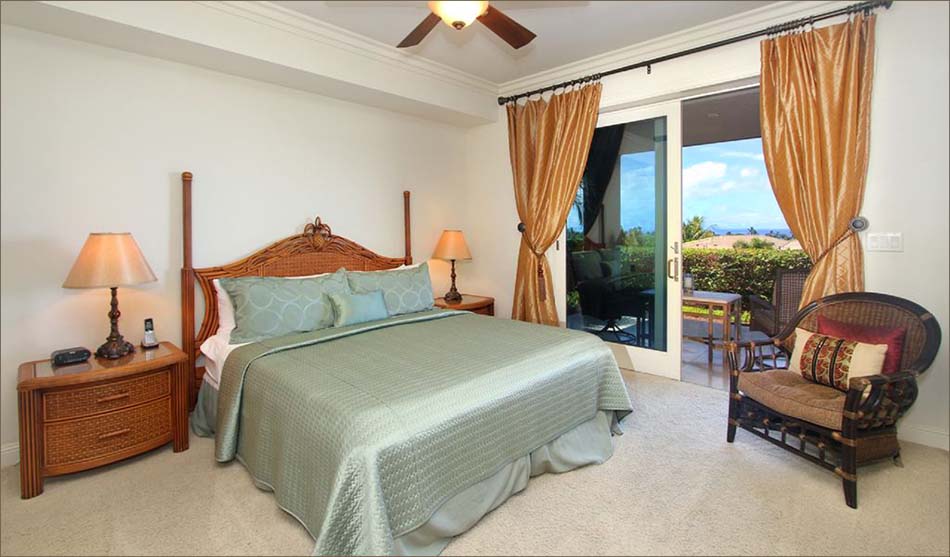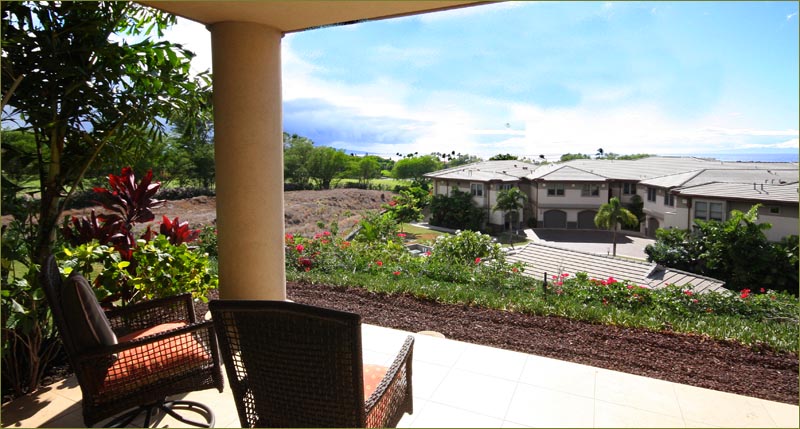 A perfect location for morning coffee, just outside your bedroom door.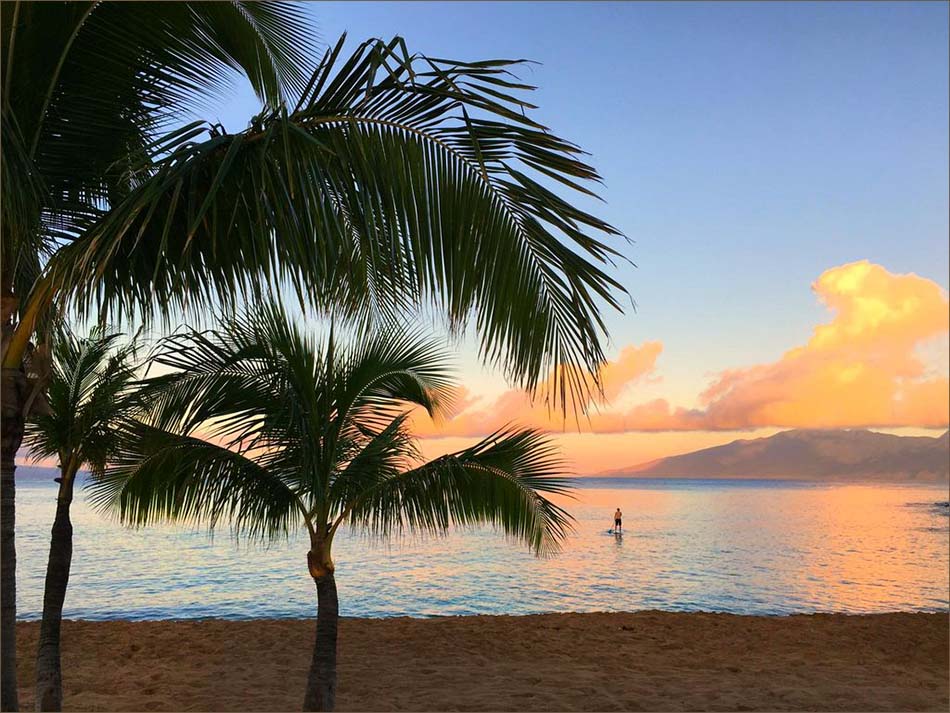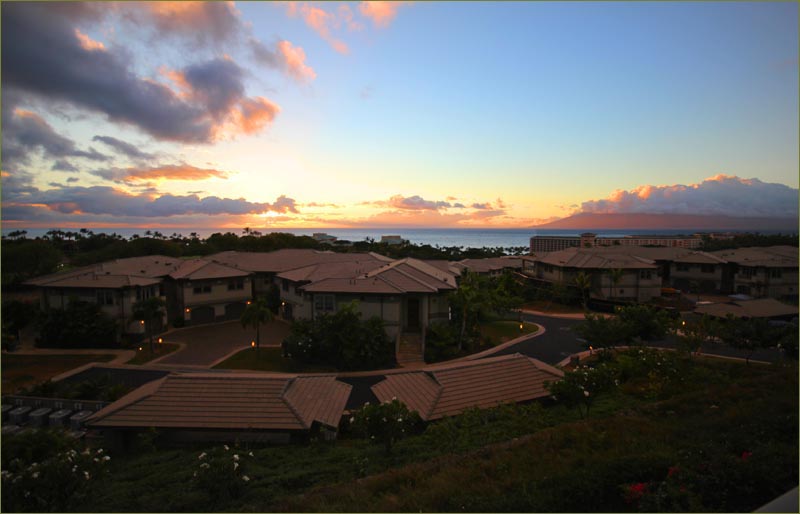 5/5 - This was our third stay at this same property. To say we are a bit smitten by the luxury of the property would be an understatement. What continues to amaze is the ongoing level or service by the property manager. They check on us every couple of days to see if there is anything we need and sent over a couple of items on a minute's notice. The property is every bit as nice as shown on the web site and can easily be confirmed by looking at the similar units on the Grand Wailea web site.
The Kitchen is incredible as are the bedroom/bathrooms throughout the unit. The views are inspiring every morning and every evening (sunsets). We have always loved this area of the island (Wailea) and have come over a dozen times over the years but with this beautiful unit, we find it even more enjoyable and with this incredible kitchen (I am now cooking over half our meals in the unit), I find I can afford to bring our large family and return every year.
One last point. The pool areas for the Wailea properties (the Grand, the Four Seasons and the Marriott are terribly overrun. The pool area built exclusively for these units is gorgeous with water falls and two spa areas. We have gone to this big beautiful private pool area every combination of times and days (and evenings) over the past three trips and have never had a challenge with available seating and umbrellas for the family. This combined with the same beach access as "The Grand", pretty well makes this a no-brainer place to stay. Eric A.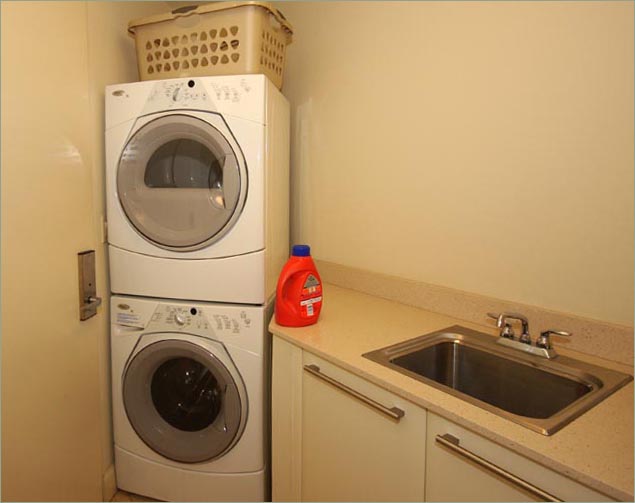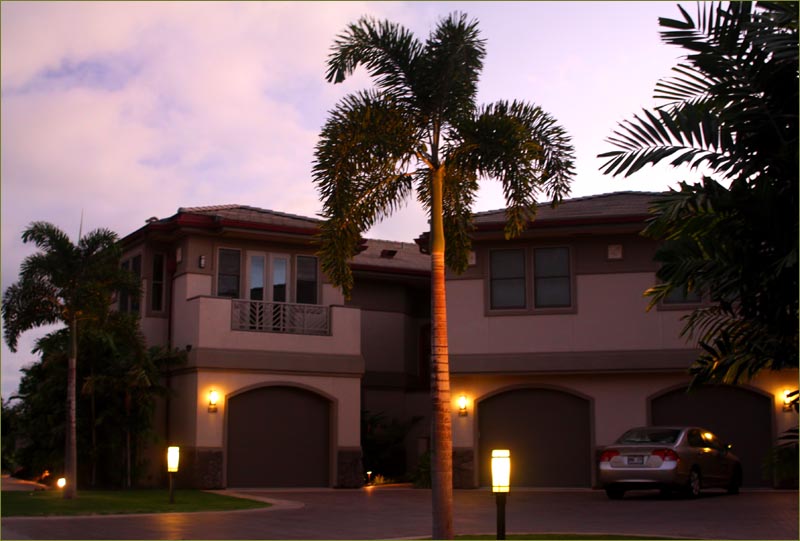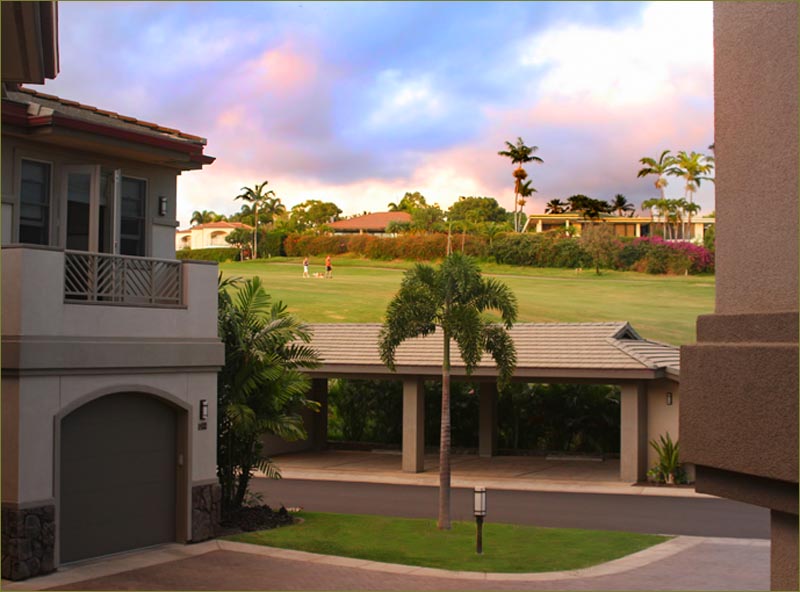 Views to the Wailea Blue Golf Course... single car garage, supplemented with abundant parking for guests.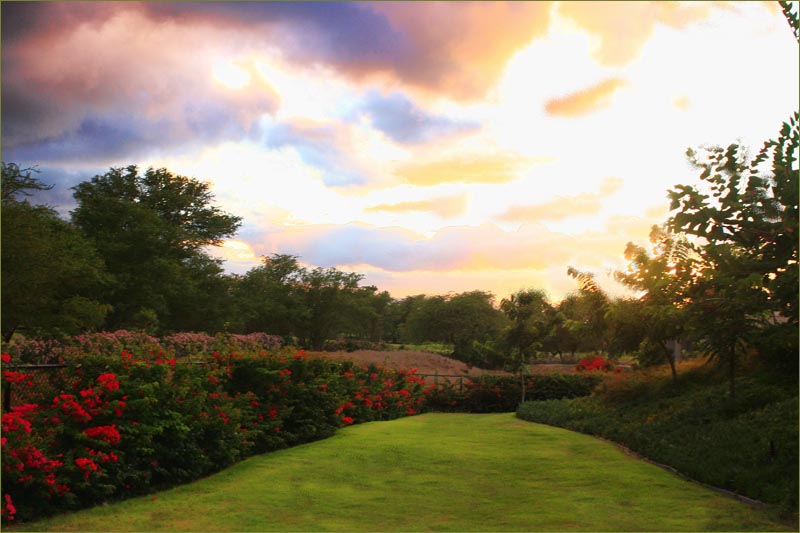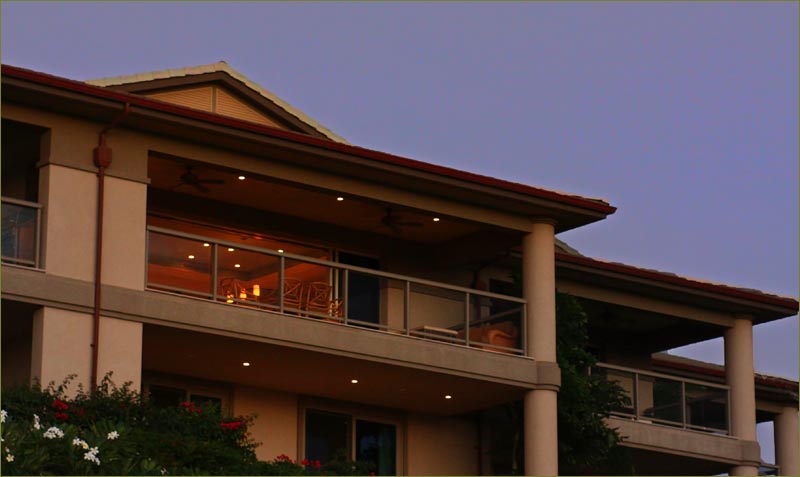 Extensive and covered, private lanaiis encourage casual entertaining; day and evening.
Ho'olei Luxury Villa Wailea Beach
Luxury 3 Bedroom, 3.5 Bath, Sleeps 6 - 8

'click here' for Ho'olei Villa Expansive
Ocean View Luxury!
Owner offers Rates 2023
Season
Nightly Rate
January 4 - February 28, 2023
5-night min
$1500
March 1 - April 15, 2023
5-night min
$1200
April 15 - May 31, 2023
5-night min
$950
June 1 - September 4, 2023
5-night min
$1300
September 5, 2023 - Spring 2024
*$Please Inquire
Note: Rates do not include HI State Tax of 17.416%. Cleaning service fee $550 + tax - Property Damage Protection $59. Two night deposit due upon booking. Cancellation-45 days 100% refund if canceled at least 30 days before arrival date. Note: Until confirmed, rates are subject to change. Personal Check preferred, Paypal. Deposit is two nights rental, refundable 45 days prior. Balance due at 30 days prior to arrival. Damage deposit is $1000. OWNER'S NOTE: I will do my very best to meet or beat any rate offered on comparable properties!
Smoke and Pet Free Environment

Luxury Vacation Rental
Wailea Beach, Maui

Hawaii Tax ID#:
TA-180-653-8752-01
GE-180-653-8752-01

Ho'olei Luxury Villa
3 Bedroom 3.5 Bath Sleeps 6-8
phone...
(253) 208-4124
(Pacific Time Zone)

click here to send owner an email...


Ho'olei Luxury Villa
Wailea Beach Maui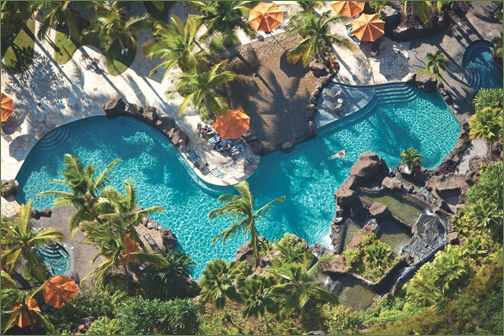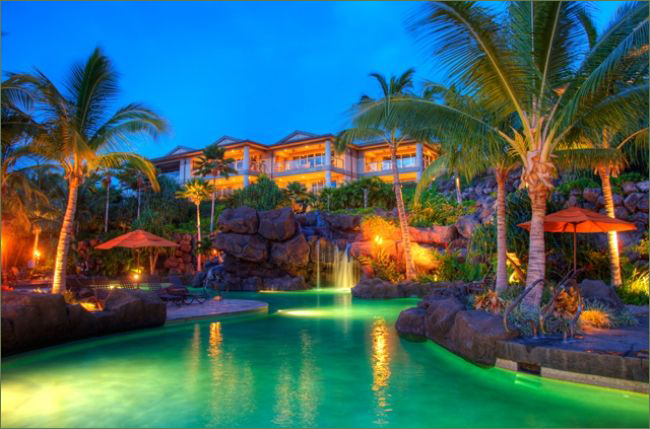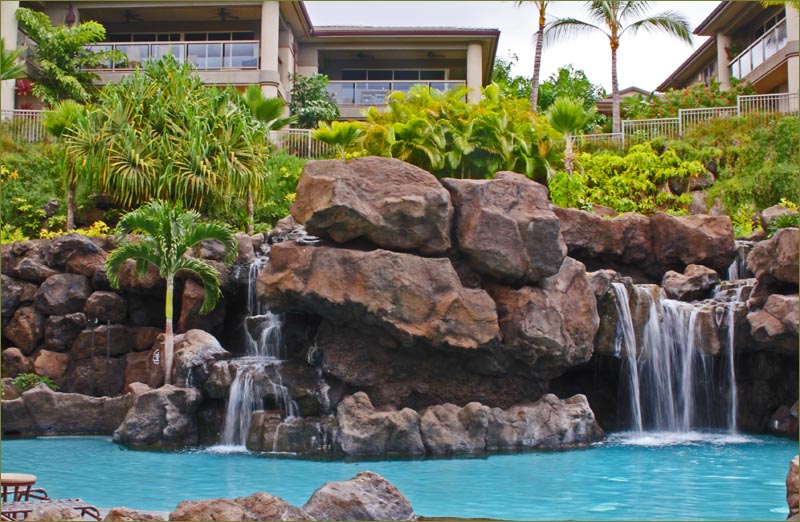 Experience Ho'olei's expansive pool with swim-in grotto, luxuriate in the natural by design' nineteen foot waterfall, let your kids enjoy the security of our sandy beach entry into the children's pool, relax in our whirlpool tubs; come get wet for the fun of it.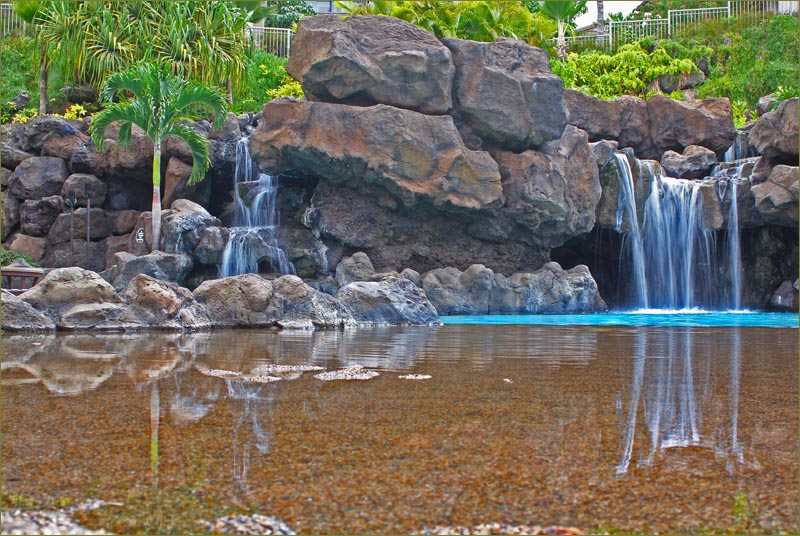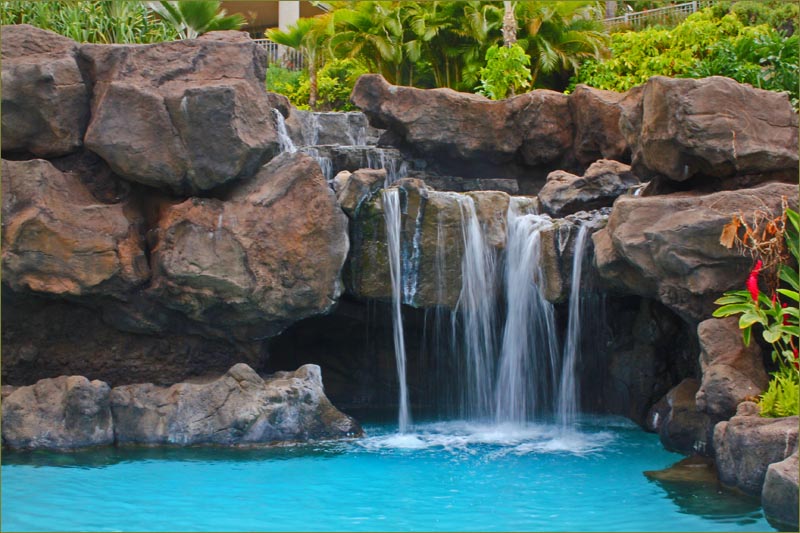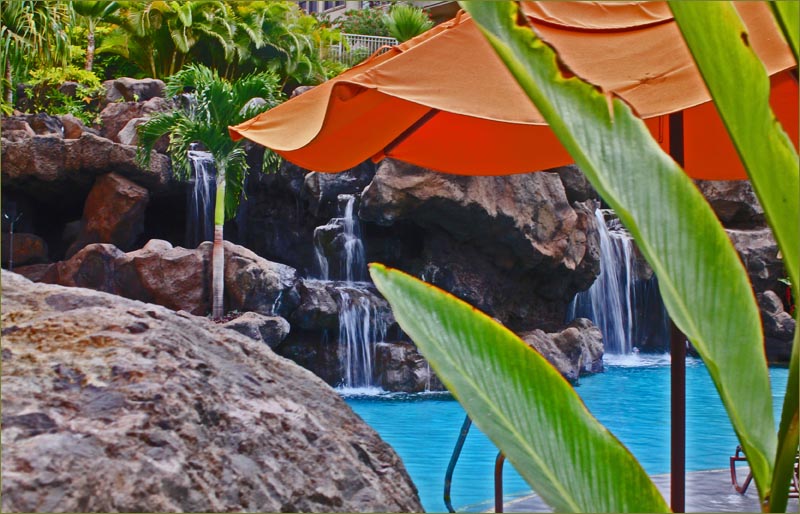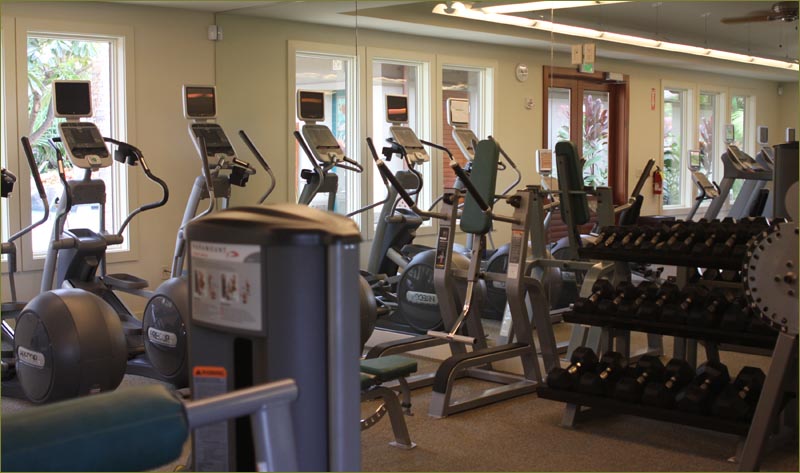 Ho'olei - State-of-the-art Fitness Facility
Cardiovascular and Weight Training Equipment
Men's and Women's Saunas Men's and Women's Locker Rooms and Showers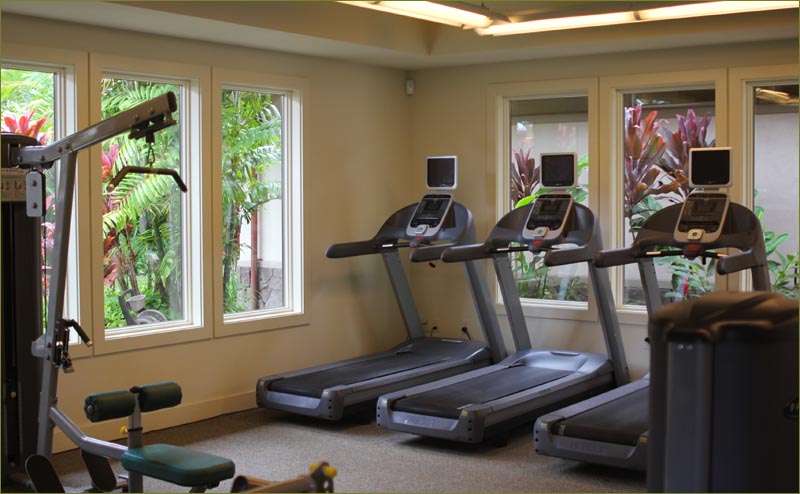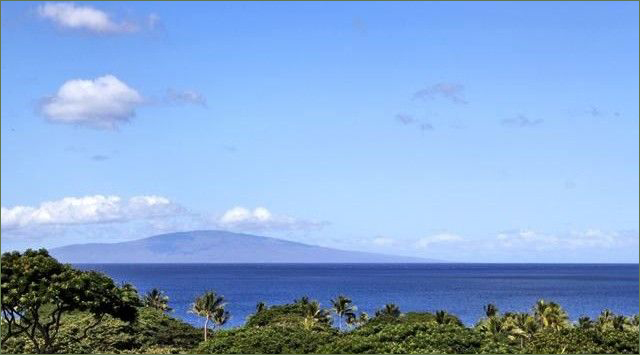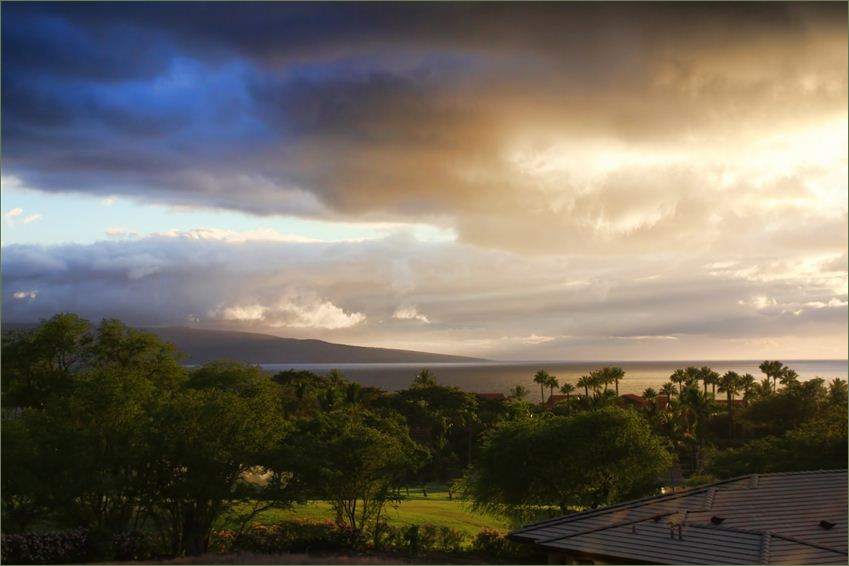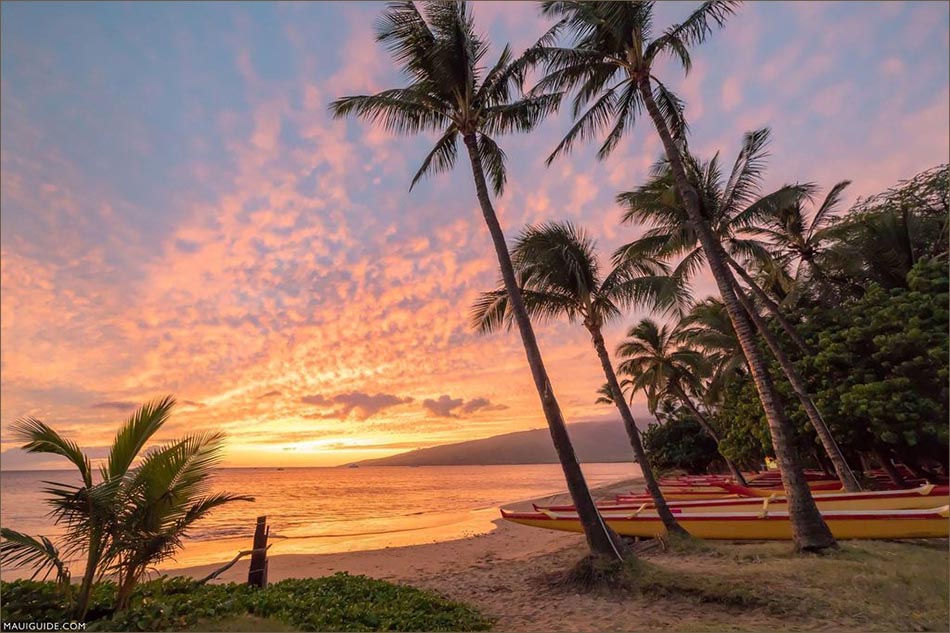 Links
Remember to 'send off'
the contact form above
before you click away on these fun
and informational links below....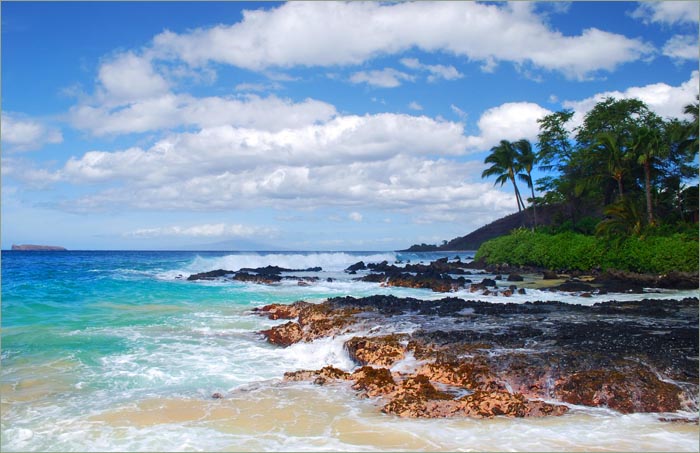 Makena Big Beach - Maui Hawaii's Best Beaches! This is one of the largest beaches in Maui, with golden sands extending nearly 2/3 of a mile long and 100 yards wide. Visitors can swim or snorkel in these pristine waters, picnic in the shade, or simply sunbathe on the seemingly endless expanse of sand.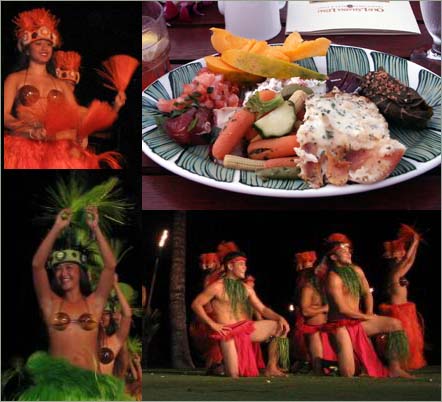 Old Lahaina Luau Maui The Old Lahaina Luau takes great pride in presenting an authentic Hawaiian luau - an evening of traditional Hawaiian cuisine, music, cultural dances and island crafts. Guests will appreciate a genuine reflection of Hawaii's rich history, while enjoying an ocean view and sunset.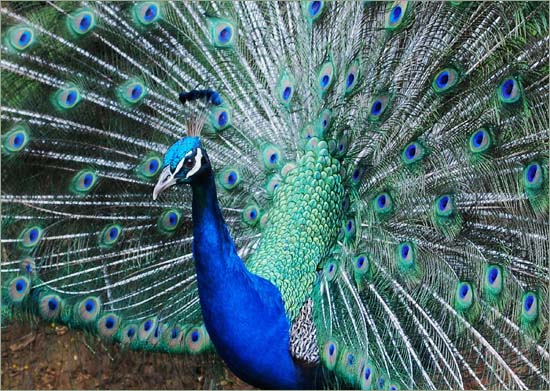 Maui's Botanical Gardens The Garden of Eden Arboretum and Botanical Garden is the vision and creation of Alan Bradbury, Maui's first I.S.A. certified arborist and landscape designer. Our goal is to help restore natural ecosystems and promote Hawaii's native and indigenous species. We also feature many exotic plants and trees from the South Pacific region and tropical rain forests of the world. Presently we have over 500 plants botanically labeled. Utmost thought and care has been taken in developing each trail, improvement and planting to assure the most natural enhancement of this uniquely beautiful Hana district property.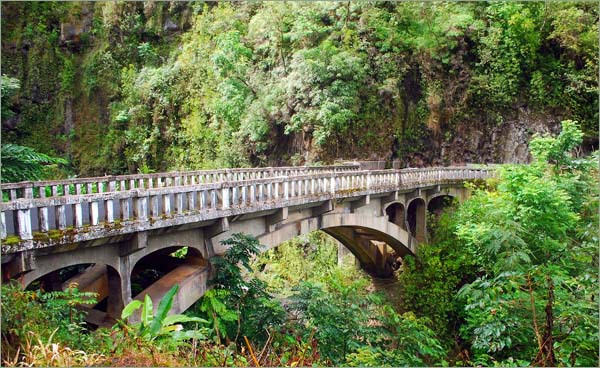 The Hana Highway tour along the Road to Hana is one of the most popular Maui tours in Hawaii. This full day tour is a scenic experience of a lifetime. Complimentary resort pick-up, focus on the beauty and leave the driving to us!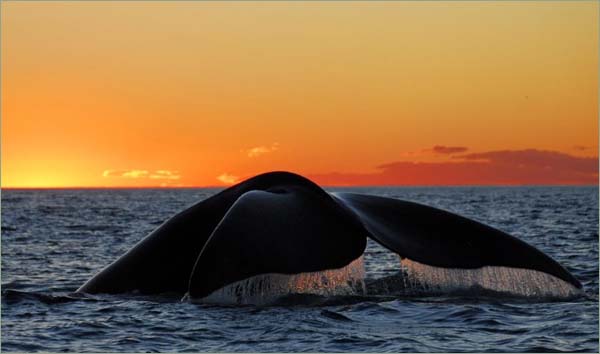 Whale Watching in Maui Dolphin & Whale Watching in Maui?. Not only will you be able to view the activity of the humpback ... like awesome breaches, peck and tail slaps and more! You'll spend a lazy afternoon snorkeling and watersliding while our crew grills up the best burgers and chicken on Maui and serves you your choice of beverages. This is one of the best trips of it's kind!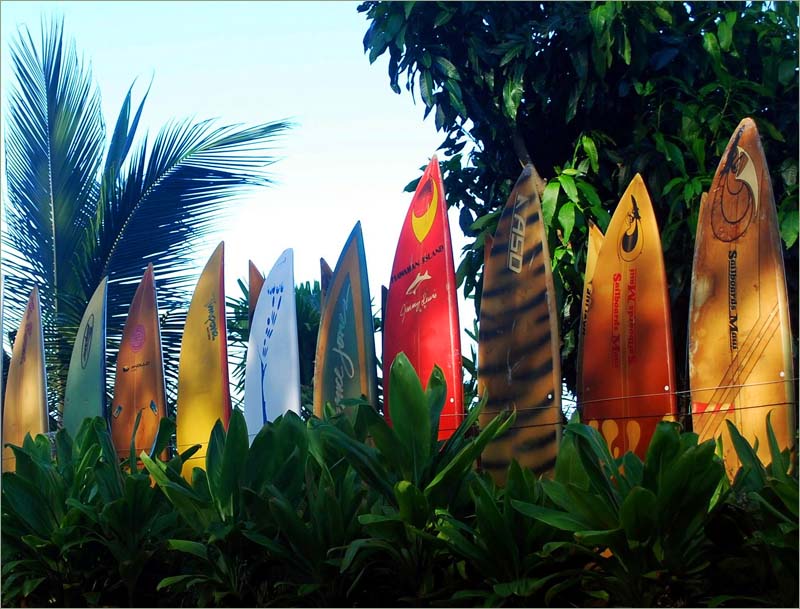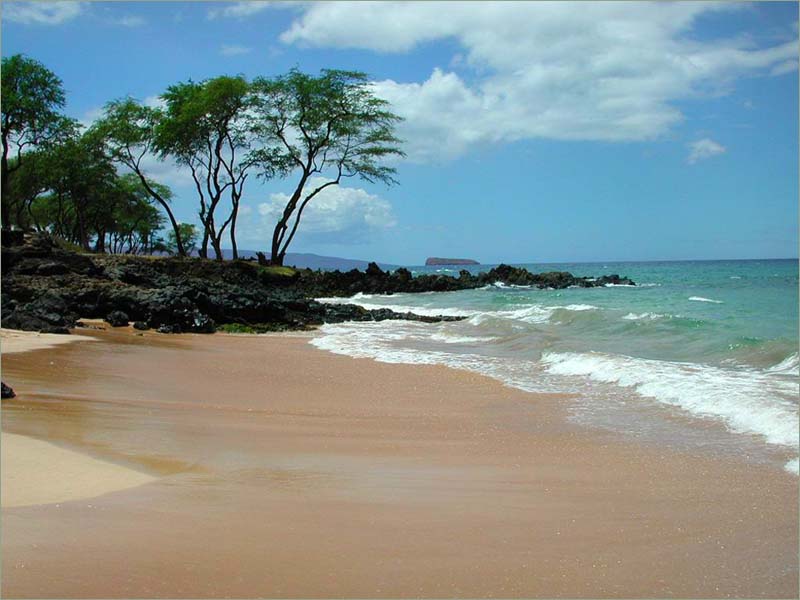 Click here to see my ~
VRBO Page
Click here to ~
~ Contact Us ~ Amenities ~

~ YouTube Video ~
Click here to see more...
Lodging4Vacations'
Maui Luxury Holiday Homes and Villas
Vacation Rentals By Owner
Click here to see more...
Lodging4Vacations'
Luxury Hawaiian Homes and Condos
Vacation Rentals By Owner