MT. BACHELOR Vacation Rental Home 5 Bedroom 5 Bath Sleeps 14 Sunriver Vacation Rental (503) 805-0479
Extra Large Lodge Home Golf Home By Owner Private HOT TUB Bend Oregon Skiing Deschutes BIKES

Mt Bachelor Executive Lodge Home
Sunriver Vacation Rental

Check out the
Sunriver Aquatic Center
Open Year Round!
NEW PHOTOS
COMING SOON!!
Last Min: Book Now For Best
SPRING & SUMMER Picks!

email... Sunriver Resort
Executive Lodge
or call...(503) 805-0479
SHARC Rec Center
12 Passes Provided
w/Rental of Our Home
Open Year Round!!

Indoor & Outdoor Pools
Two Huge Water Slides
Hot Tub
Year Round Sledding Hill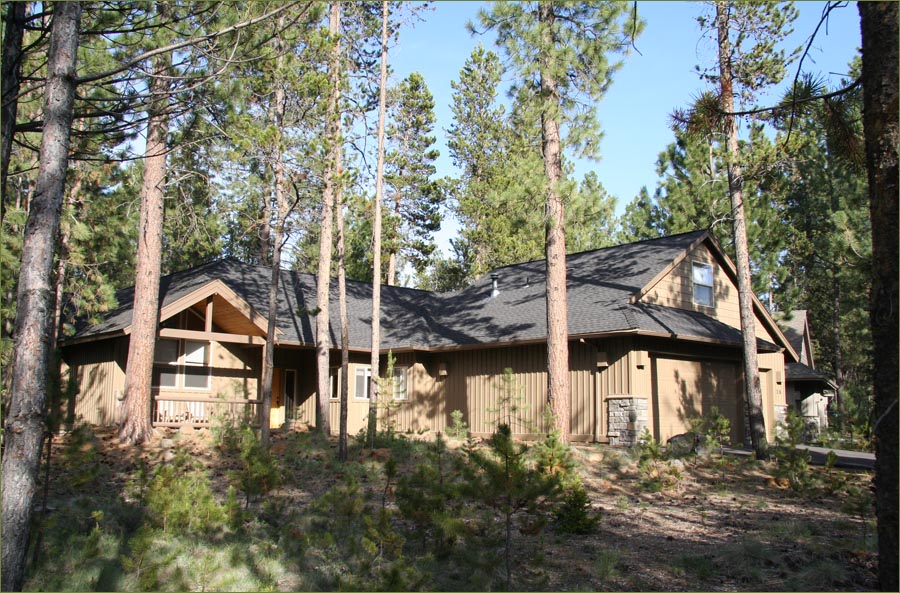 Available For Rent By Owner
Sunriver Resort Home
Private Hot Tub!
Extra Large Luxury
5 Bedroom, 5 Bath
4 Master Suites Plus
Private Hot Tub & 3 Car Garage
Sleeps 14

Click here to see ~
Rates & Availability Calendar ~ Contact Us ~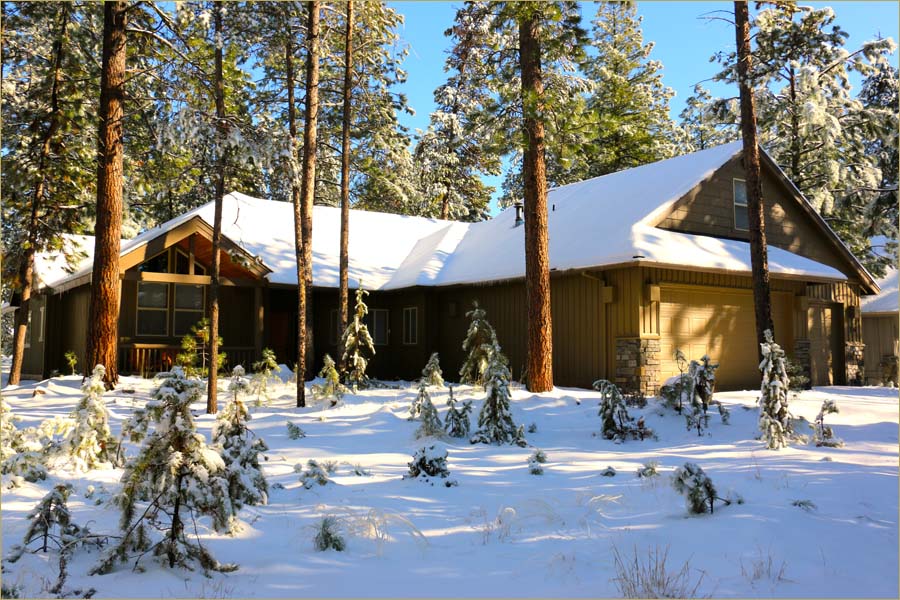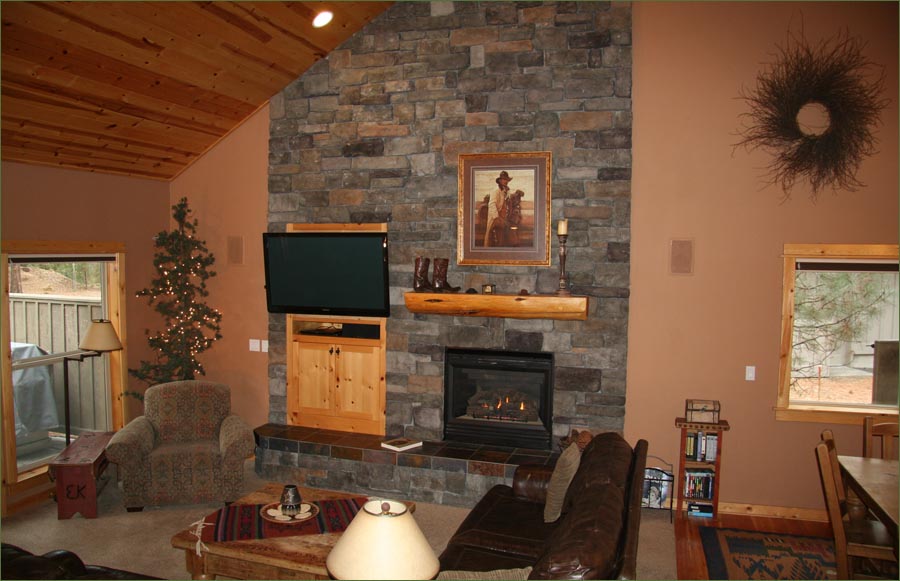 Large Sunriver Resort Lodge Home features rich leather furnishings, gas log fireplace, HDTV and generous private deck with private hot tub and gas BBQ grill.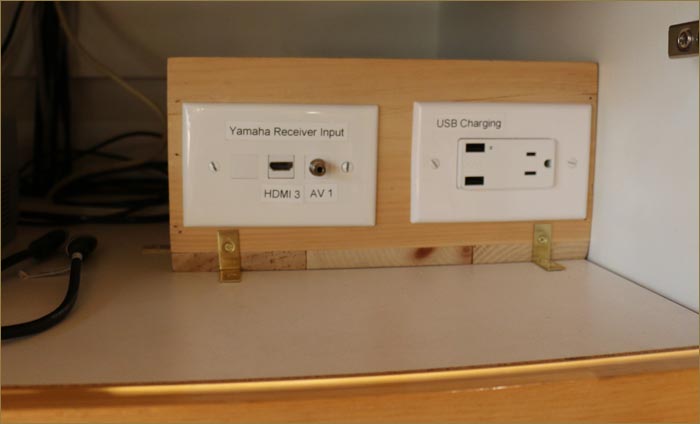 New "Media Box" for easy connection of your own HDMI Devise (Apple TV, Roku, etc.) and your MP3 Player (Smart phone, iPod, etc.), with USB Charging.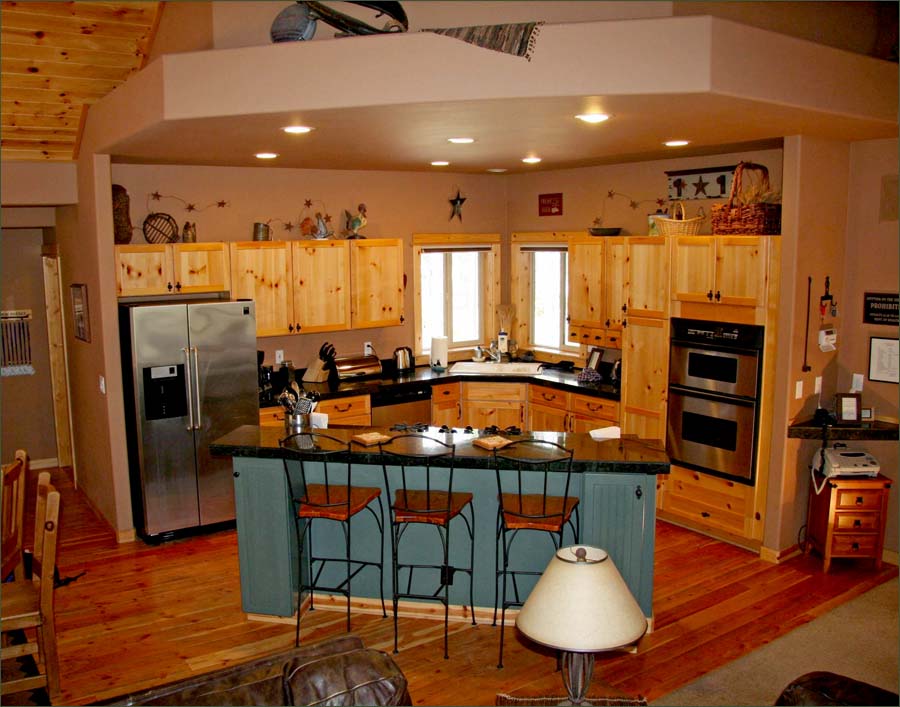 Beautifully appointed kitchen with polished granite counter tops, knotty pine cabinets, and stainless steel appliances, this fully stocked kitchen is carefully designed to meet your cooking and entertaining needs. We have a 2nd refrigerator in the garage, very handy for large family reunions!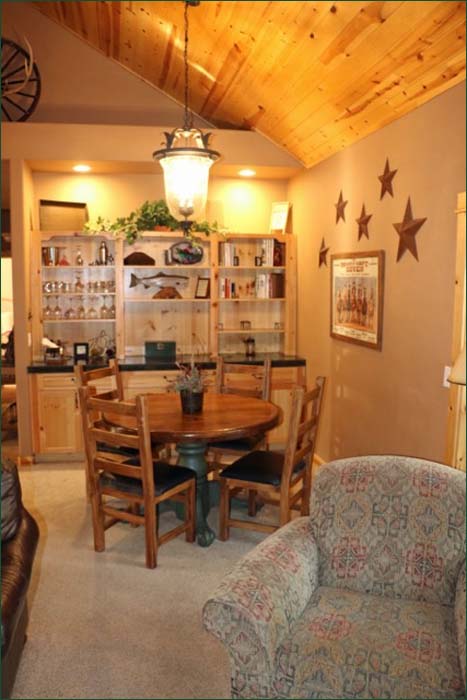 Extra Large


The large great room which includes the Kitchen, Dining Area, Game Area, and Home Theatre Area, is great for families to gather and hang out. A 50-Inch 1080P Plasma TV has been mounted on a reticulating mount (swivel to view where you want) and a new BlueRay DVD and a Home Theatre Receiver has been installed. Bring your iPod or other MP3 and play your own music. There is also a collection of DVDs, VHSs, books, games, and puzzles.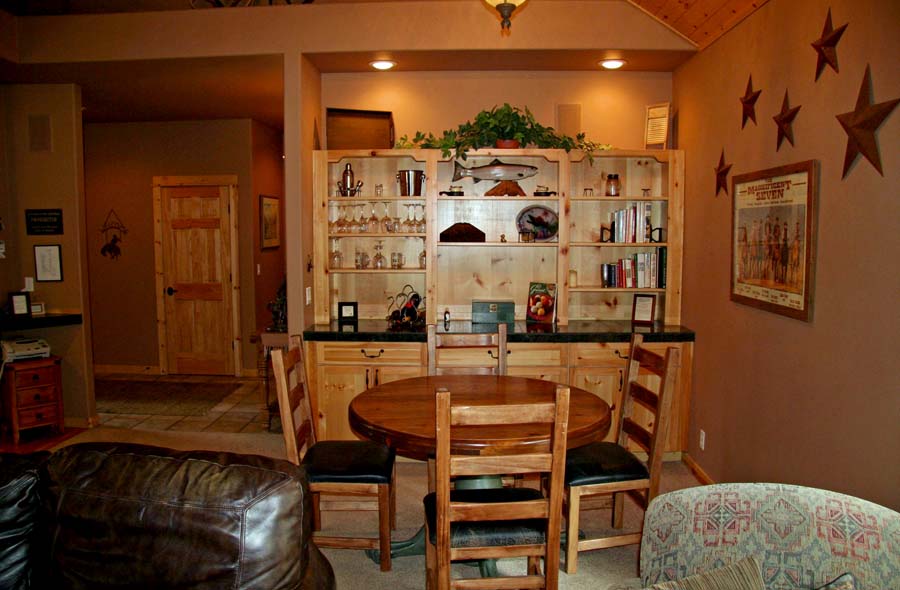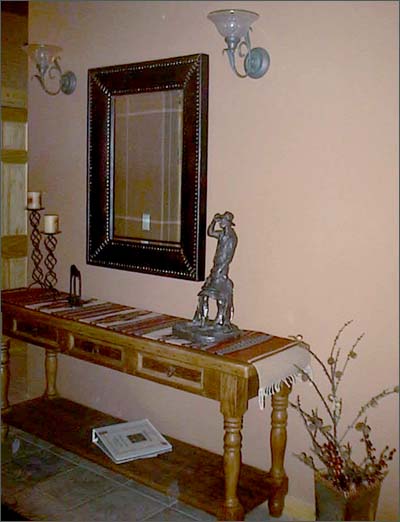 Sunriver Executive Lodge Home
Luxury Mt. Bachelor
Vacation Rentals
Each room is beautifully appointed with a unique western theme, plus a golf room!
Amenities...
3 King Master Suites = 4 Bedrooms (including Kids) on Ground Floor
1 Queen Master Suite
Kids Full Sized Bed Bunkbed Room + A Single Bed
All Bedrooms have Flat Screen LED TV, Cable, Most w/ DVD, VHS, and/or Blue Ray Players
High Speed Wireless Internet
Large Central Gas Fireplace
Full Ranch Kitchen Fully Equipped for Large Gatherings
2-Refrigerators
Spacious Dining Table
Family/Game Area
Air Conditioning
All Linens, Soaps and Shampoo Provided
Private Hot Tub
Courtyard Patio
Outdoor Gas BBQ
Patio Furniture
10' Picnic Table
Nintendo 64 + Board Games
Washer and 2 Dryers
Oversized 3 Car Garage w/Ping Pong, and Fooseball Table
9 Bikes - Various Sizes w/Required Helmets, Including an Adult Tandem Bike!
12-SHARC Passes Included w/Our Home Rental
This Sunriver vacation rentals' warm and inviting lodge-style atmosphere accented with thick log stairways, vaulted maple ceilings and maple hardwood floors, create a wonderful gathering space for weddings or family reunions.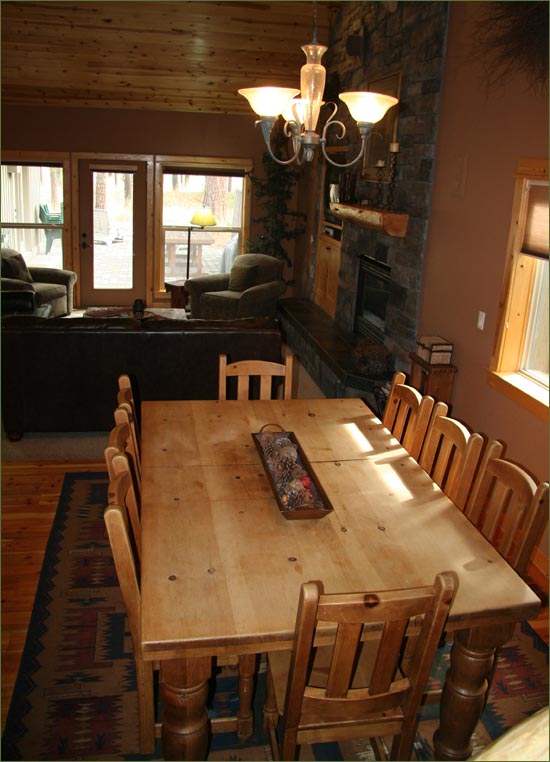 A large ranch themed dining table, combined with the additional seating at the up-to-the kitchen breakfast bar and the game table, offers comfortable seating for a crowd all in the same Great Room.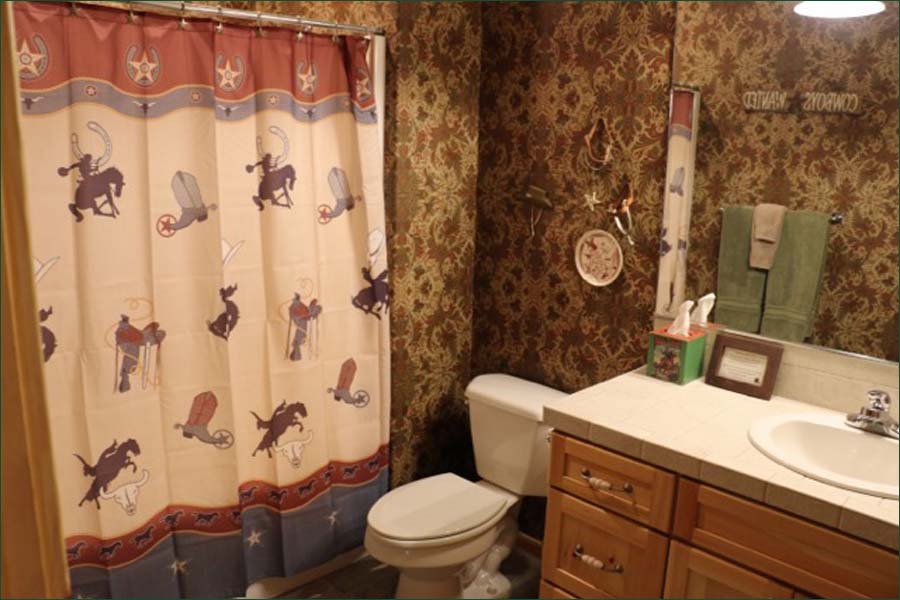 The Common Bathroom with Shower & Tub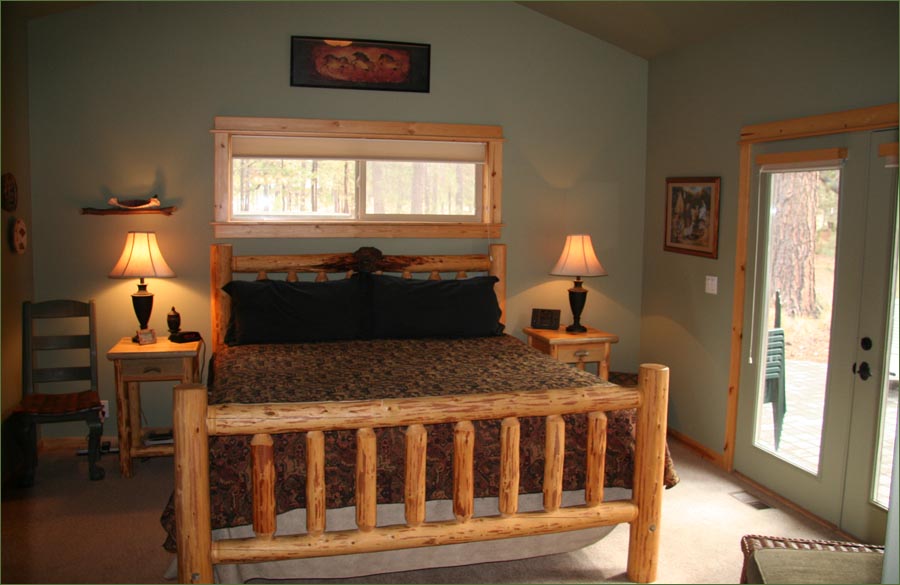 The executive lodge style home for rent by owner, includes 4 master suites, each with attached private bathroom. This is the Native American themed Main Master Bedroom.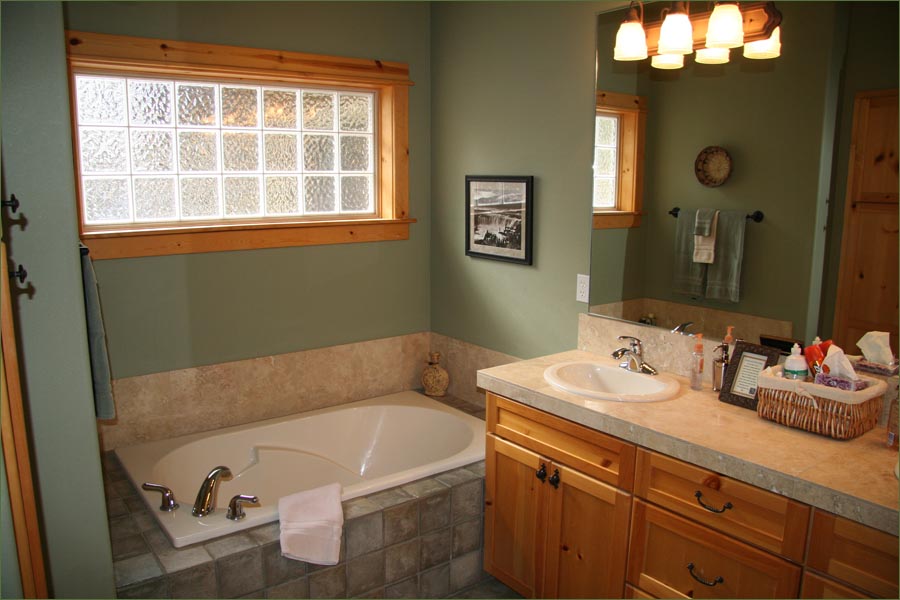 Native American Themed Bedroom
Luxurious Bathroom with Soaking Tub.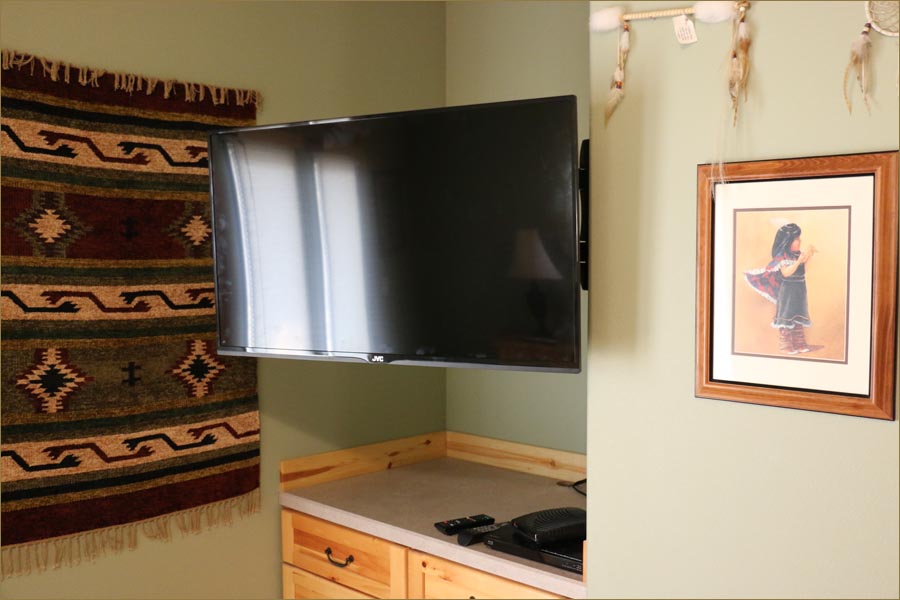 All bedrooms have flat screen TVs with Cable. Most have DVD, some Blue Ray and Kids room has VHS. This is Native American Room TV.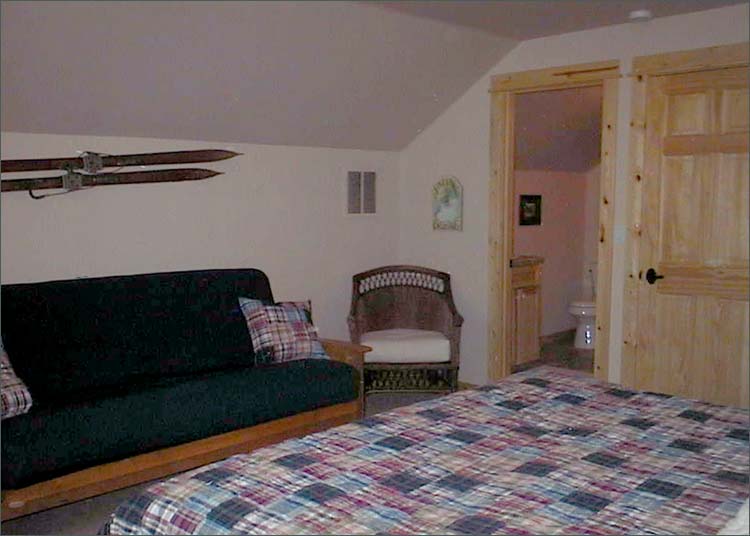 Ski Chalet Bedroom Suite
Executive Lodge Home's colorful, king sized Ski Chalet master bedroom features a comfortable sofa that folds easily out to offer another full futon for additional sleeping if needed.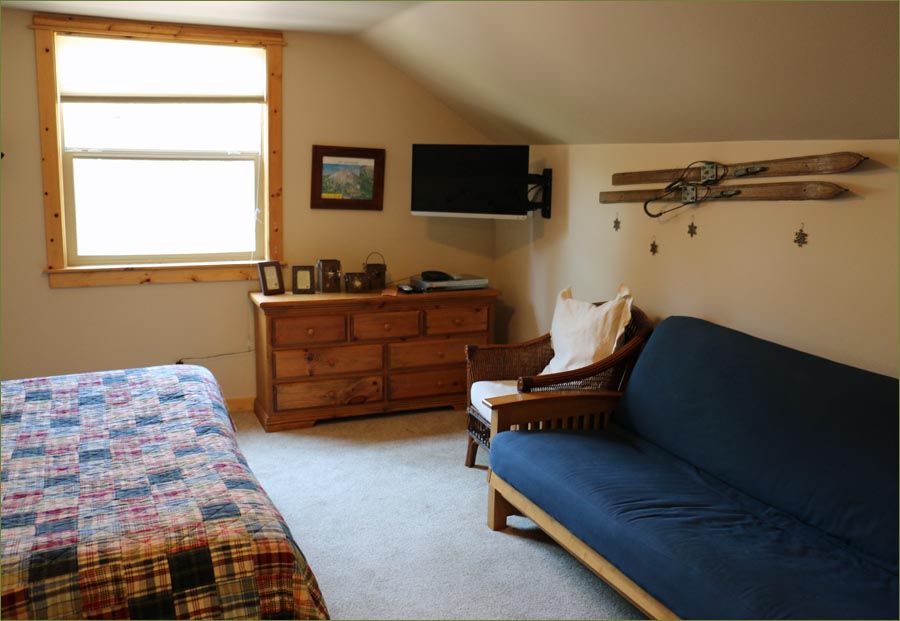 Ski Chalet Bedroom Suite


Sunriver Lodge Home is perfect for families, groups, weddings or as a corporate retreat.

The expansive and well appointed Sunriver vacation home offers guests the added luxury of a private bathroom for each of the four large bedrooms.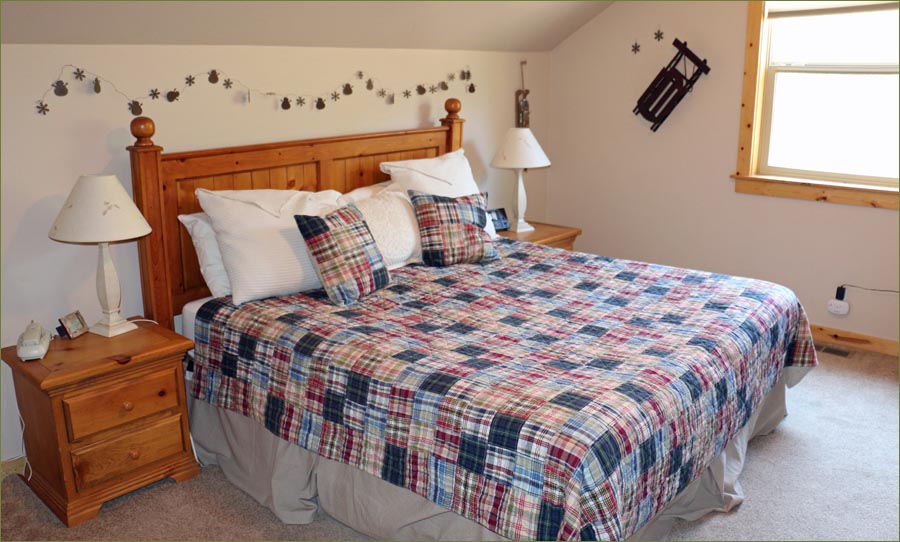 Each large and well-decorated theme bedroom features new, top-of the-line beds, fine linens and thick towels.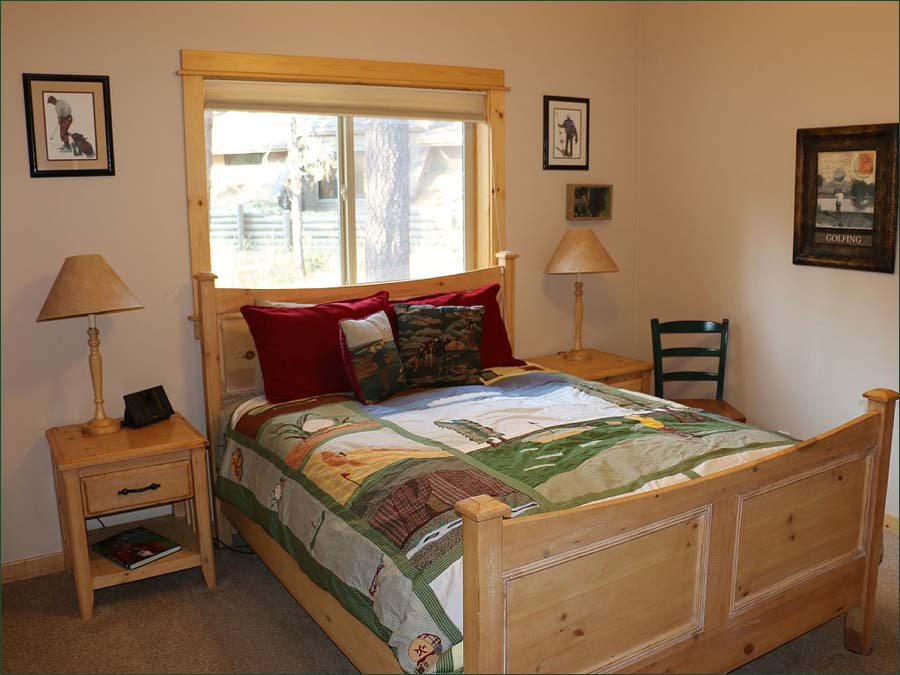 The Golfing Bedroom Suite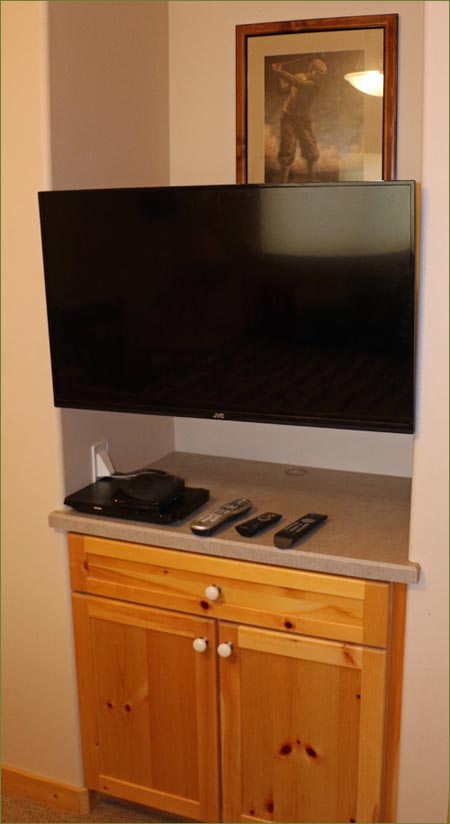 Golf Bedroom
Executive Lodge Home's bedroom, the Golfing Suite is artfully appointed with beautifully crafted furnishings and extravagant towels, sheets and blankets.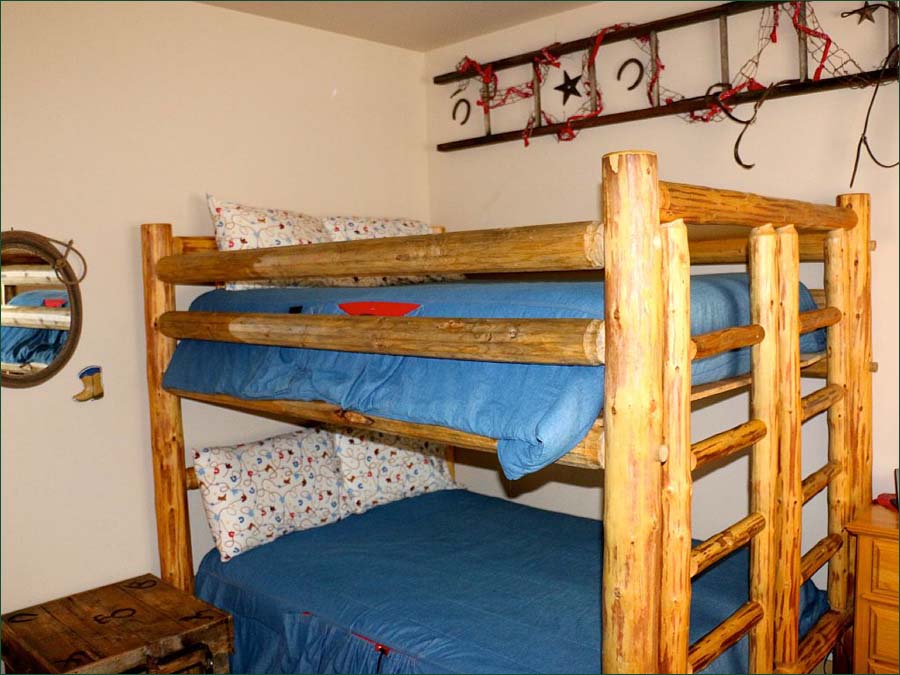 Buckaroo Bunk Room Bedroom


With a thick log bunk bed and additional twin bed, pictured below, the BUCKAROO BUNK ROOM also works well as a 2nd TV ROOM and a terrific hang out for the kids! Full size bed Bunkroom Bed can sleep up to 4 kids.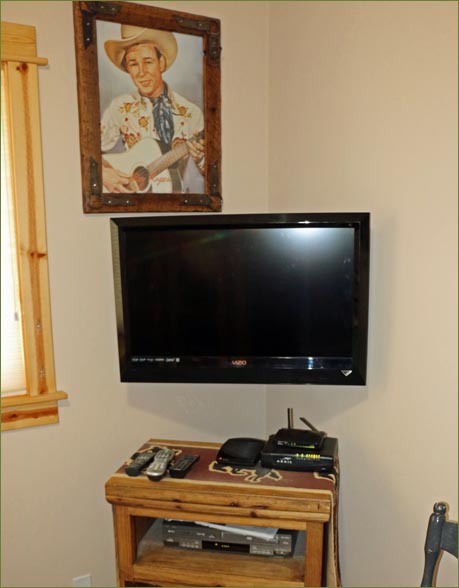 New flat screen for the Kids. Includes VHS player, so bring the OLD favorites!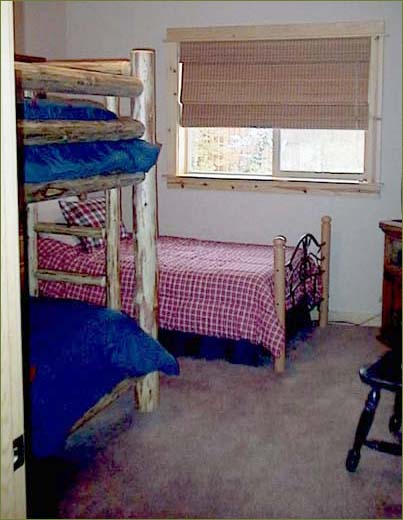 Bedrooms are each made up with soft fine linens and warm blankets and throws.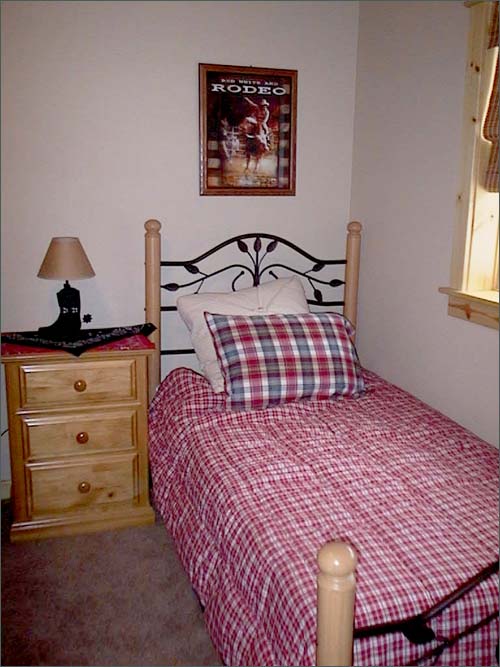 Single bed means up to 5 kids can have beds (including the full size bunk bed).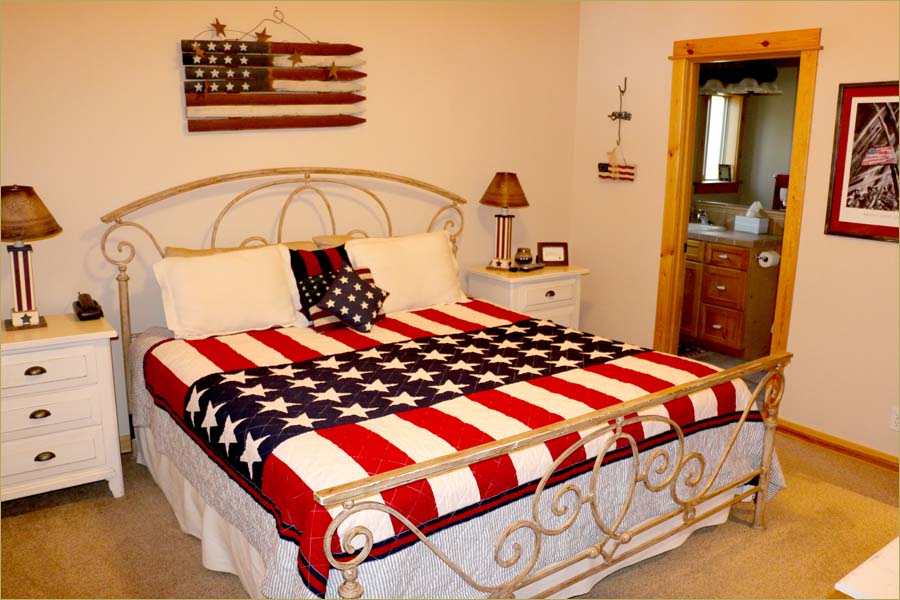 Americana Bedroom Suite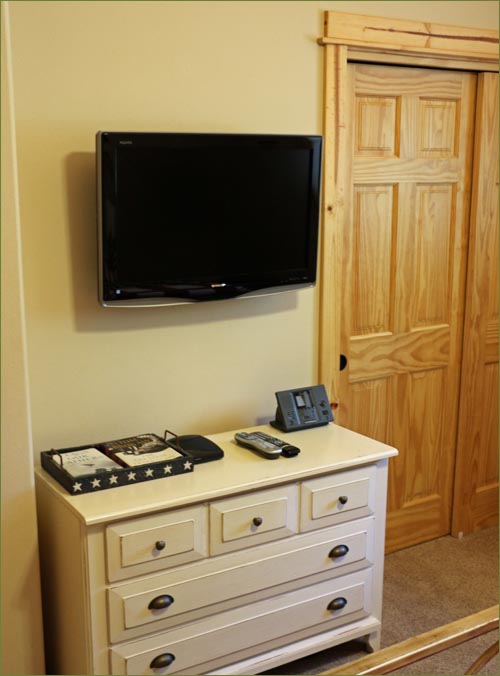 Front Porch
Relax on the Front Porch!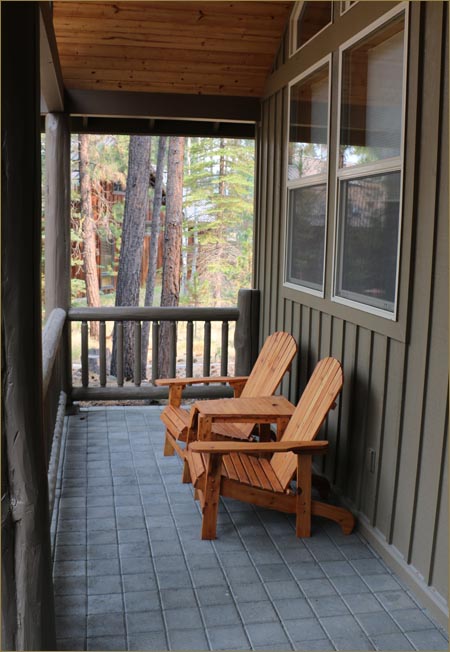 12 SHARC Passes Provided
Year Round Indoor & Outdoor Pools
Two Huge Water Slides
Hot Tub Year Round
Seasonal Sledding Hill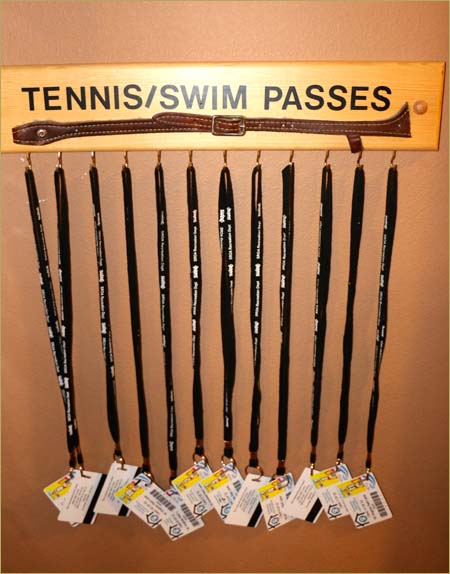 Sunriver Rental Home
Mt Bachelor Ski Home
5 Bedroom, 5 Bath, Sleeps 14
(503) 805-0479


Availability Calendar


Time Period
(nights of...)

Daily Rate

Weekly Rate

Spring 2019
Apr 1 - May 24, 2019

$330
3-night minimum

$1900

Late Spring 2019
May 25 - June 13, 2019

$400
6-night minimum

$2200

Summer 2019
June 14 - Aug 24, 2019

$590
6-night minimum

$3640

End of Summer Special
Aug 25 - Sept 1, 2019

$450
3-night minimum

$2800

Late Summer/Early Fall 2019
Sept 2 - Nov 25, 2019

$350
3-night minimum

$2000

Thanksgiving 2019
Nov 26 - Nov 30, 2019

$450
4-night minimum

$2600

Pre-Christmas Ski 2019
Dec 1 - Dec 19, 2019

$365
3-night minimum

$2250

Christmas/Winter Break 2019/2020
Dec 20 - Jan 4, 2020

$595
4-night minimum

$3500

Winter 2020 Ski
Jan 5 - Mar 19, 2019

$410
3-night minimum

$2300

Spring Break 2020
Mar 20 - Mar 28, 2019

$450
4-night minimum

$2600

Spring 2020
March 29 – May 24, 2020

$345
3-night minimum

$1900

Late Spring 2020
May 25- June 11, 2020

$425
3-night minimum

$2400

Summer 2020
Jun 12 – Sep 6, 2020

$610
6-night minimum

$3700

Deposit of 25% of the total rental payment, including rental fee plus $150 cleaning fee and rental taxes (County 8% and State 1.8%) due within 10 days of reservation to hold your rental dates. $400 security deposit plus balance due of total rental payment are due 30 days prior to rental starting date; Call/e-mail to check regarding shorter stays than minimum.

No Smoking ~ No Pets
(we are "humans with allergies" friendly)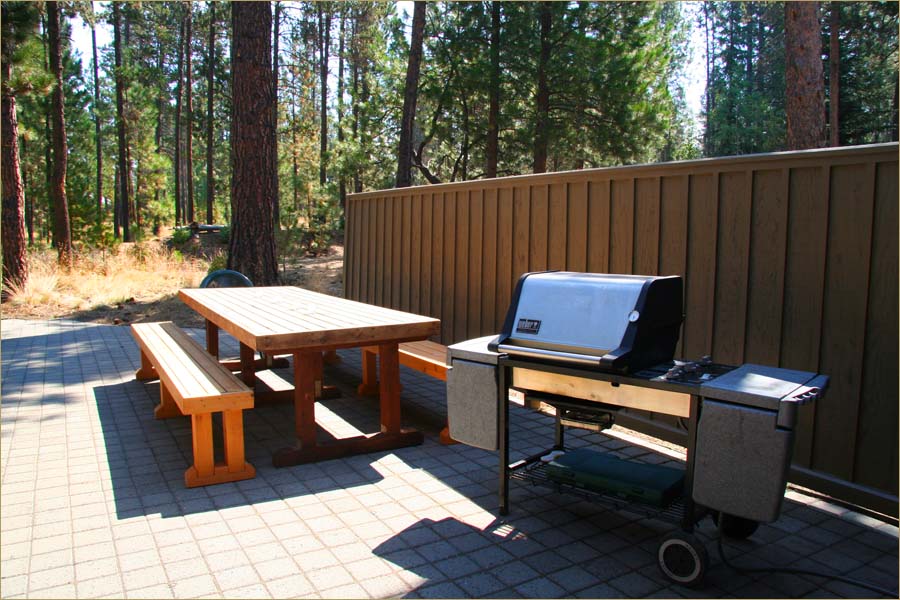 Large 10 foot foot long picnic table plus benches and a Weber Barbecue. Great for large groups to cook and dine outdoors!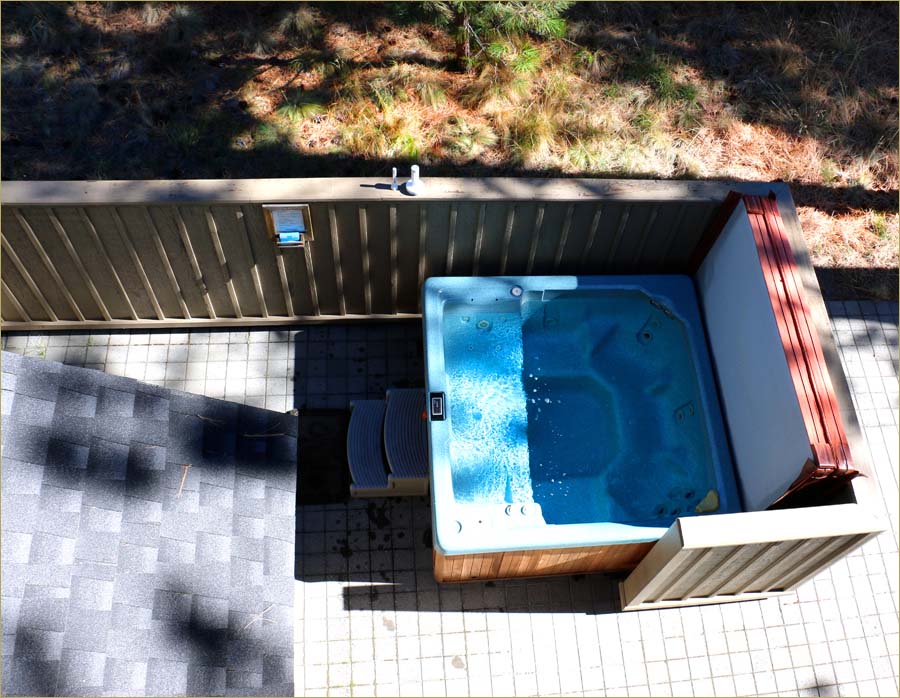 Private Hot Tub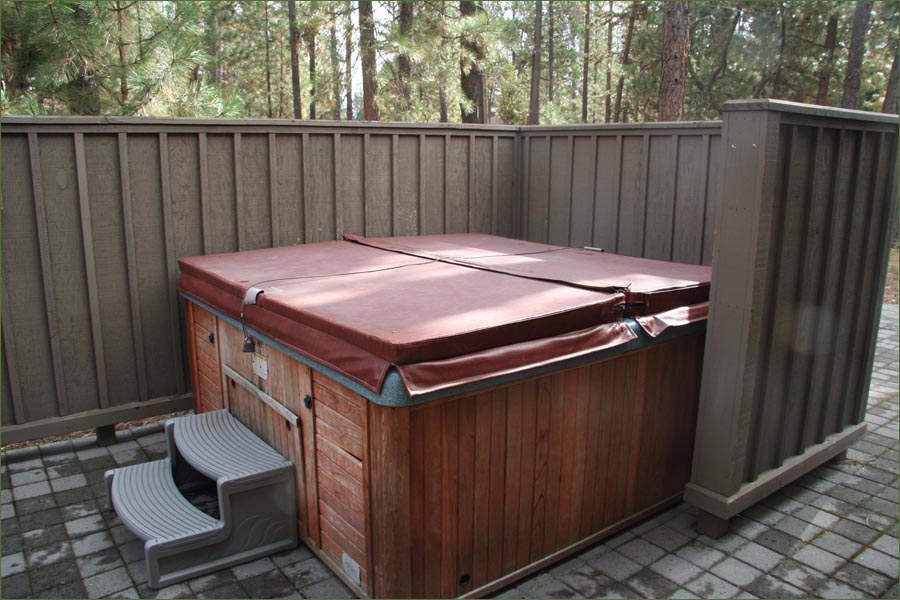 A family friendly deck surrounded with the fragrant, Central Oregon forest, idea for family togethers, barbecues or long soothing soakings in the private hot tub, set just outside the door...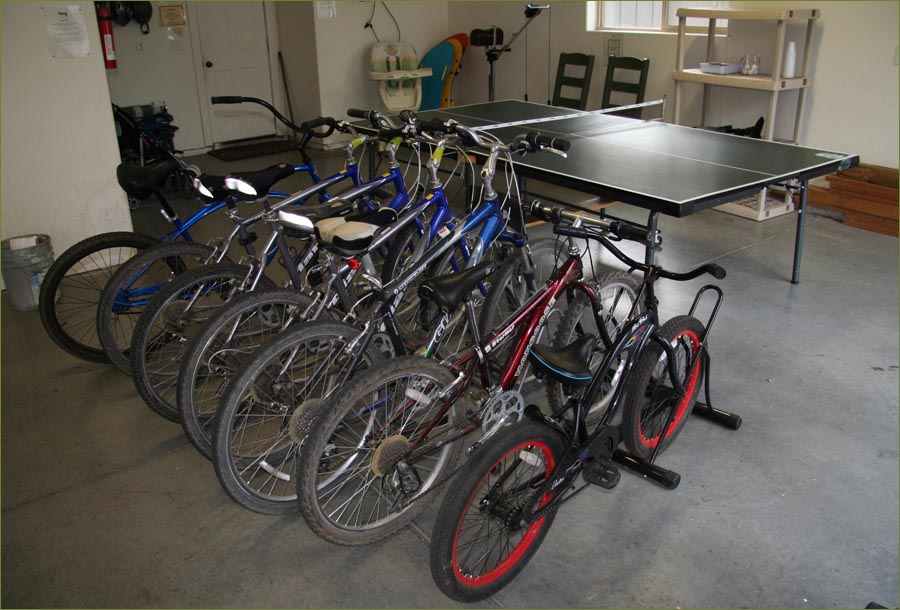 9 Bikes for your use with Helmets, including an Adult Tandem Bike. Ping Pong in the Garage.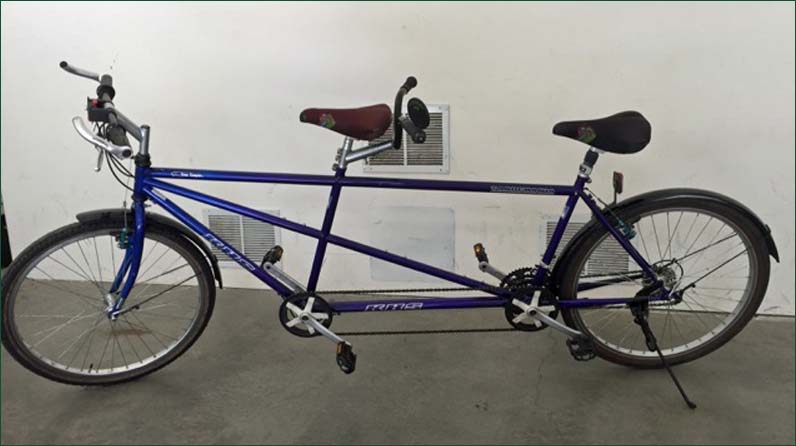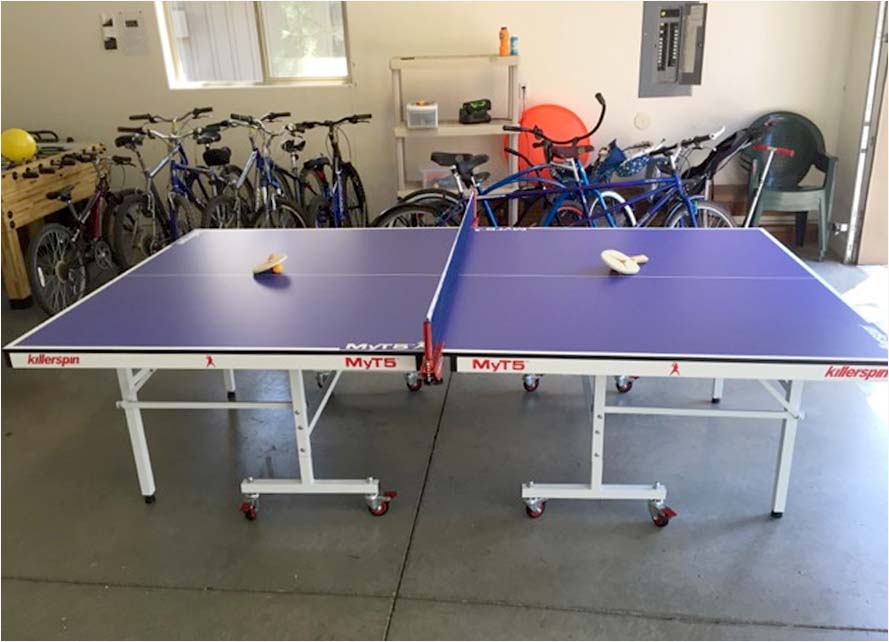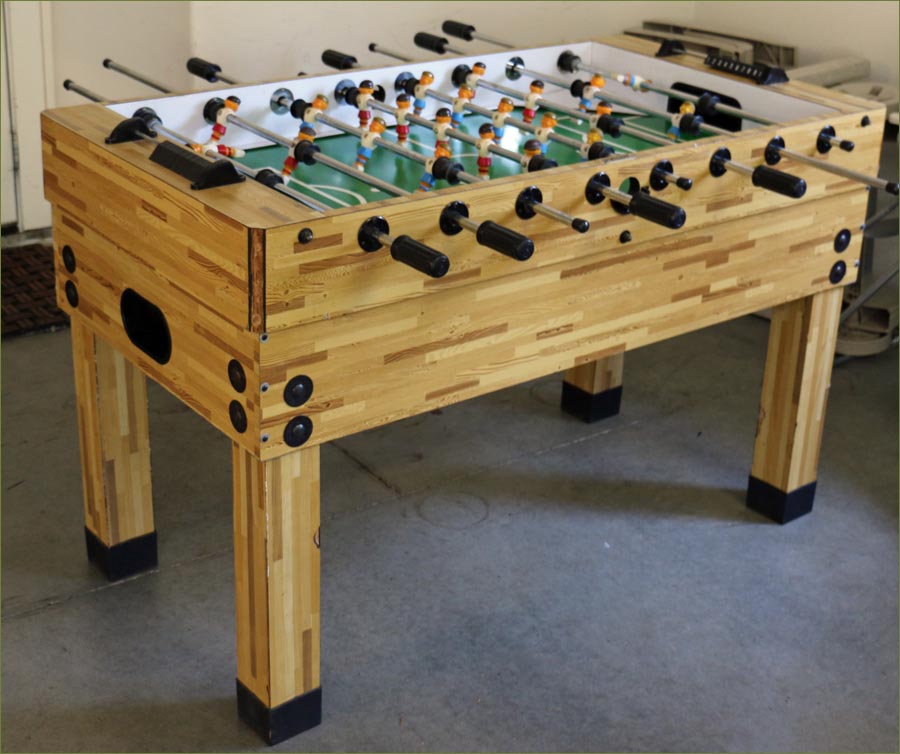 9 bikes, helmets, bike locks, fooseball and Ping Pong table are in the three car garage. With doors closed in winter, warm enough for Ping Pong!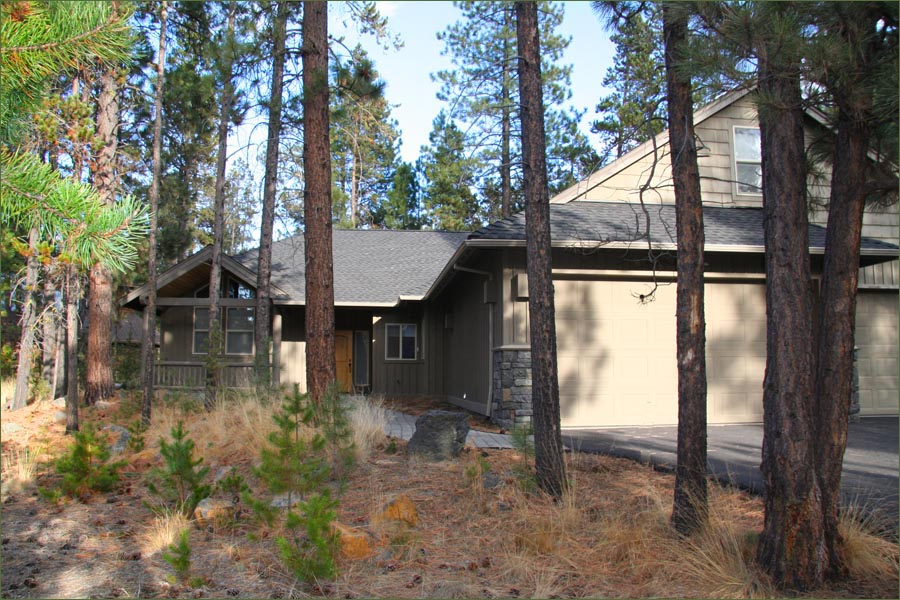 'click on the map'
below to see a
Map of Sunriver Resort!


View Larger Map


by owner...
Eric and Suzanne Strecker
Virginia Rail
Sunriver, Oregon, 97707

Mt. Bachelor Ski Area
Vacation Rental Home

phone...
(503) 805-0479
email...
Sunriver Luxury Home
Suzanne Strecker
Sunriver Executive Lodge Home

Be sure to mention...
JOY@lodging4vacations.com
when you respond to this ad.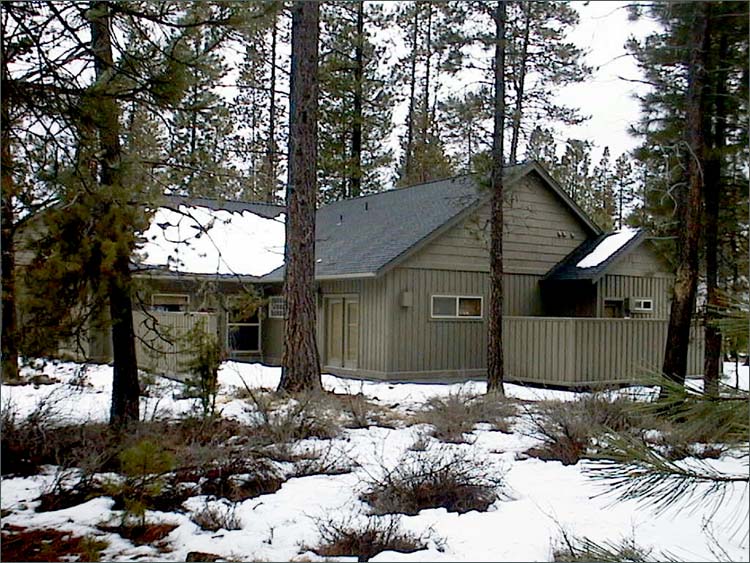 Links
Remember to 'send off'
the contact form above,
before you click away on these fun
and informational links below....


Sunriver Visitor's Guide ~ helpful for events, things to do, and more; viewable only, but hard copies available at Chamber Office and other locations

Information ~ ~ on Hiking, boating, activities, and more. in Central Oregon




Click here...Snowmobile trails are groomed by volunteers and snowmobile enthusiasts of the CENTRAL OREGON SNOWBUSTERS and the Sisters Sno-Go-Fers. These organizations operate under a special use permit from the Bend/Fort Rock Ranger District and the Sisters Ranger District of the Deschutes National Forest. Volunteers use Oregon State Snowmobile Association Equipment purchased with funds from gas tax and registration fees from ATVs and Snowmobiles. Trails are groomed six days a week (Sunday through Friday).




Mt. Bachelor Ski Resort One of the largest resorts in North America, Skiers, Snowboarders and Nordic Skiers will find great conditions, plenty of snow, big terrain, short lift lines and a great value. Minutes from Bend, Redmond, Sunriver and Sisters, Oregon, Mt. Bachelor Ski Resort offers nearly 3700 acres of varied terrain and sits in the high desert of the Central Cascades and is known for dry snow and the best skiing and riding in the West.

Click here to visit my ...
VRBO Web Page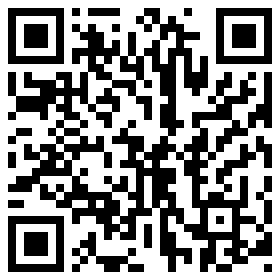 Click here to see more...
Lodging4Vacations'
Sunriver and Mt Bachelor
Vacation Rentals



Click here to see more...
Oregon Vacation Rentals
Lodging4vacations' Homepage